In this series on Instagram, we're offering quick tips for success on one of the most popular and visual social media channels out there. In our last blog post, we covered tips for setting up and optimizing your profile, choosing a profile photo and more. This week, we're talking about all the different content types available on Instagram and how to get the most out of them. If you want to maximize the number of eyeballs you reach, these are key. There's a lot more to Instagram than posting a picture to your feed every few days. Let us show you the way.
Instagram has many different engagement tools and content types, including stories. It's important to use them all to generate the highest reach possible for your brand. Don't get overwhelmed! Leveraging all the content formats is not as complicated as it might sound, and we're going to walk you through it.
Instagram stories is the best place to start. Stories allow you to create fun, short, engaging videos that are temporary. Successful stories focus on grabbing the attention of followers quickly and trying to create an interaction in a short time.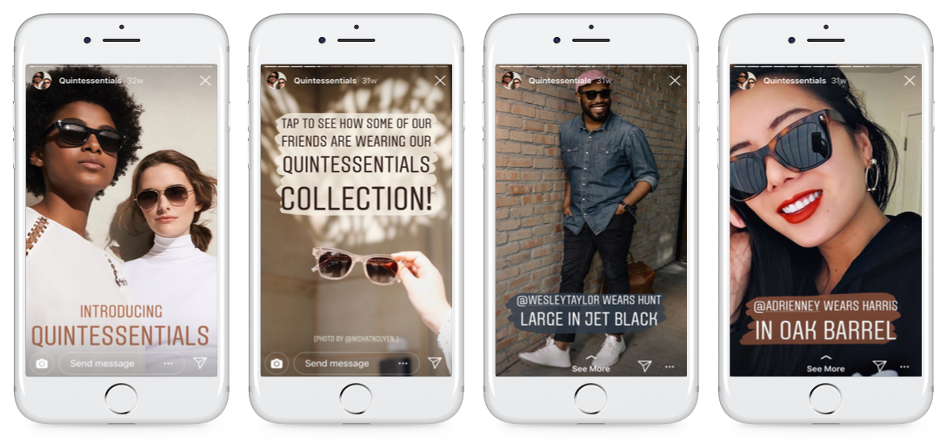 Here are a few quick ideas on creating content for Instagram stories from Influencer Marketing Hub.
Promote a giveaway or contest. Promoting a giveaway or contest is a surefire way to grab the attention of your followers and engage new followers and customers. It is a simple call to action to promote, and the format of Instagram stories is perfect for it.
Ask your followers questions on your story. This is a great way to increase engagement and encourage followers to post their responses directly to your story, maximizing engagement.
Create polls and quizzes. Just like asking questions, this is highly engaging to followers, and you can post the results and responses directly to your story.
Showcase your achievements. Posting good news and recognitions or awards your brand receives is a great way to use the Instagram stories feature.
Post Instagram stories ads with purchasable links. This feature is one of the most beneficial for any brand that is trying to promote and or sell products. It captures the consumer's attention quickly and uses a call to action to take them straight to a landing page, where they can satisfy their desire for instant gratification and purchase the item.
The Instagram highlights feature allows you to place Instagram stories permanently at the top of your Instagram feed. This means that anyone who views your Instagram profile will see these highlights right at the top of your brand's page.
The feature helps you showcase important product lines, projects, clients, staff or other categories. It can also be used to display hacks, recipes, tutorials, and tips—essentially any content that is relevant to your customers. You can also customize the badges that represent these highlights to fit your page's overall aesthetic.
Instagram highlights also allows you to feature specific pictures or videos right at the top of your profile page. This can help you call attention to important campaigns and products right from the moment a prospective customer views your profile and develops an opinion of your brand. It's also useful for showcasing and promoting upcoming live events.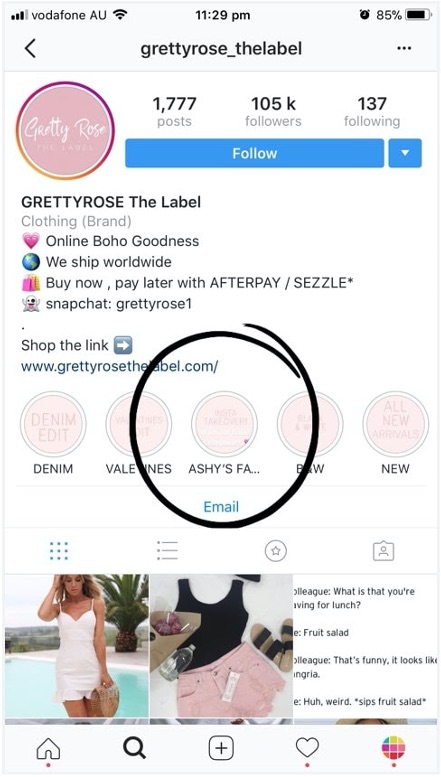 This feature allows you to post longer videos than the Instagram stories format. This can be useful for creating product endorsement videos, instructional videos for products, or full-on infomercial-style advertisements. You can even create regularly occurring content, much like a television show. IGTV videos can be up to an hour, making the possibilities truly endless.
Followers can view IGTV videos directly from your brand's profile page, and they'll get a notification when you release a new one. "One expert tip that you can follow is to share a 1-minute preview of your IGTV videos on your Instagram feed to promote them," says Influencer Marketing Hub. "This will bring viewers from your feed to your IGTV channel where they can watch the full video."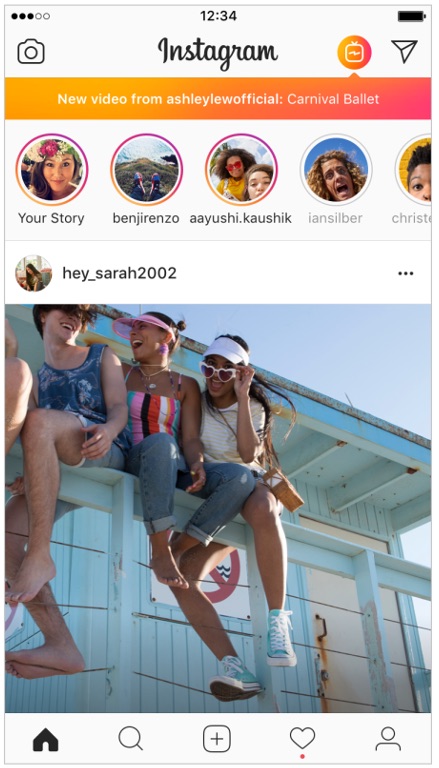 In our first Tips for Instagram post we talked about introducing a branded hashtag as part of optimizing your profile page. You should use non-branded hashtags in your posts as well.
Hashtags can be used to boost campaigns and allow your post or story to join a conversation and be more easily shared. They can also lead to your post getting ranked higher on a follower's Instagram feed.
Hashtags categorize content and make it easier to discover and search for, so getting your content grouped with the right topics and subjects is important.
"People can also choose to follow hashtags, which means they could see your hash tagged post in their feed even if they don't follow you (yet)." says Christina Newberry of Hootsuite.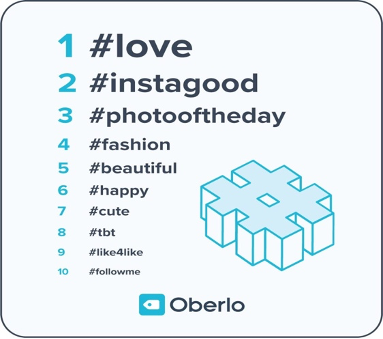 Using hashtags the right way can give your firm a big competitive advantage. If you are able to leverage the popularity of trending hashtags on Instagram and share content for those hashtags, you can generate much more traffic to your brand's page overall.
Just be careful not to overdo it. The previously mentioned article from Hootsuite states, "the most common number of hashtags to use on Instagram is between 1 and 3." You do not want to use too many hashtags, but there is no perfect number. You may have to test a few different combinations to see what works for your business.
If you want to use many hashtags but don't want them you appear in your main post, you can publish them in a separate comment. This is a great way to add trending hashtags to a post while keeping it from looking too crowded or overwhelming.
Hashtags are also a great tool for researching and targeting niche audiences. You can look at which hashtags are popular with a particular audience segment and then create posts associated with those topics.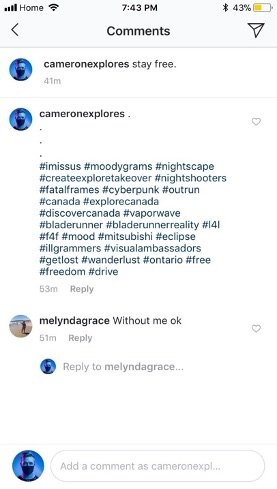 We want to reiterate the importance of branded hashtags here, too. A branded hashtag will allow you to take people directly to a feed of your posts, and any mentions or uses of the hashtag will be directly associated with your brand. You can place the hashtag right in your profile bio, so it is at the top of your page and one of the first things visitors see.
Collaborate with Influencers
Working with influencers is great way to build brand awareness with niche target markets. The celebrity endorsement that influencers offer can bring your product to the attention of a much broader audience. Negotiating a mention, grabbing an endorsement in a video, or advertising through an influencer's page are all great ways to capitalize on the benefits of an influencer's image.
Influencer Marketing Hub also recommends a tactic called a "takeover," whereby the influencer takes over your brand's account and posts directly to on your Instagram account on your behalf for a short period of time. This can allow influencers to add their own personal style to your page and drive a ton of traffic to it from their followers.
You can't know what's working if you don't measure it. So, track all of your progress and efforts with some type of analytics tool. There are many options out there. This includes everything from apps you can download that track individual post performance to software that will audit your profile as a whole and give you an analytics report. Having the information and reviewing it on a regular basis will help you grow and optimize your Instagram marketing strategy.
Brands That Excel at Instagram
Instagram is an amazing marketing tool during normal times, but it is even more useful now when traditional channels can be too expensive or are unavailable to a lot of small businesses. Learning from the success of other social media accounts can be the best way to get ideas as you learn how to grow your profile.
Need help getting your Instagram account off the ground? We'd love to help.