It's more than our tagline. It's a charge every Esparzan is given. In an unpredictable industry, we work with clients to define their certainty and create a roadmap to reaching it. That certainty is always a quantifiable goal so we can measure success. It holds us accountable and keeps us laser focused on meeting your goals.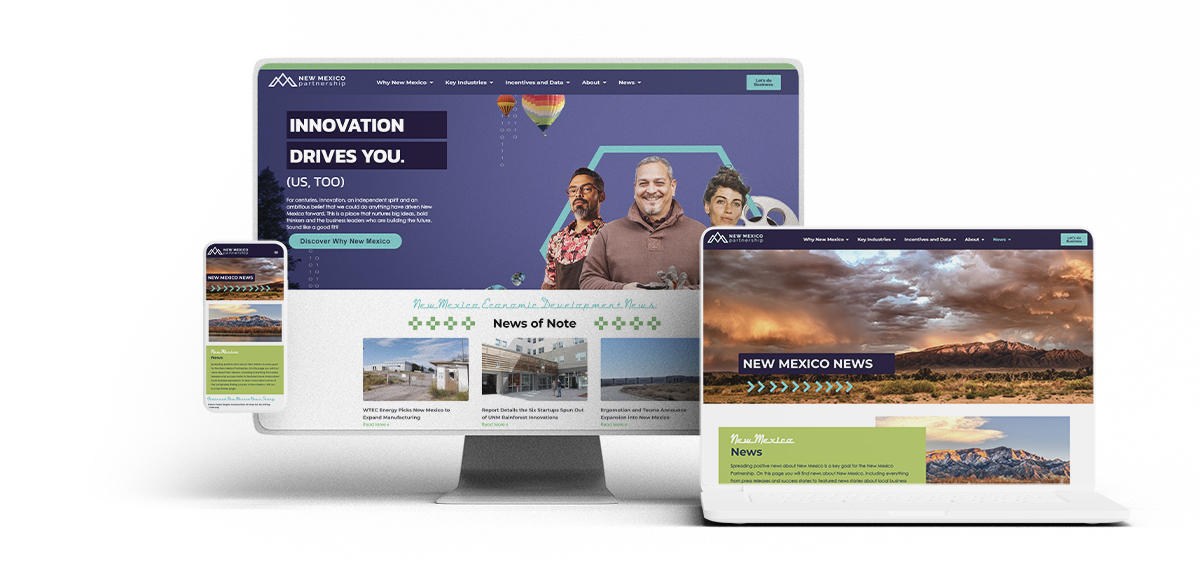 Embracing Potential, a National campaign for New Mexico Partnership
New Mexico is a land of potential. Past the iconic landscape and storied past is a dynamic state ruled by possibility. This campaign created for New Mexico Partnership sought to highlight this and generate new business leads through a varied and multi-faceted campaign as different as the state we call home.
Marketing & Digital Insights
At Esparza we like to stay on top of current trends, technology, and opinions… but there's one demographic we have ignored for too long. Kids!
Read More »
At Esparza we like to stay on top of current trends, technology, and opinions… but there's one demographic we have ignored for too long. Kids!
Read More »
As we ease into the new year, the graphic design world continues to transform and align with social and cultural norms and influences.  While trends
Read More »
Subscribe To Receive Marketing Insights, Industry News & Useful Data
We get it, email can be overwhelming. Our emails are intended to provide you with only the most helpful information about marketing, branding, and strategy. We will always keep your email address private and we will never flood your inbox. Our VP of Media & Accounts thinks SPAM is for twerps, wimps, and miscreants, anyway. 
PNM.COM User Experience Design
USER EXPERIENCE DESIGN FOR PNM.COM DESKTOP
New Mexico's largest energy provider, PNM had an outdated website that did not reflect its customer-centric service mission. It needed a web presence that was laser-focused on user experience, making common pathways simple to navigate, while still offering an abundance of information. The Esparza team redesigned pnm.com from top to bottom, then developed and launched the site in collaboration with the PNM team.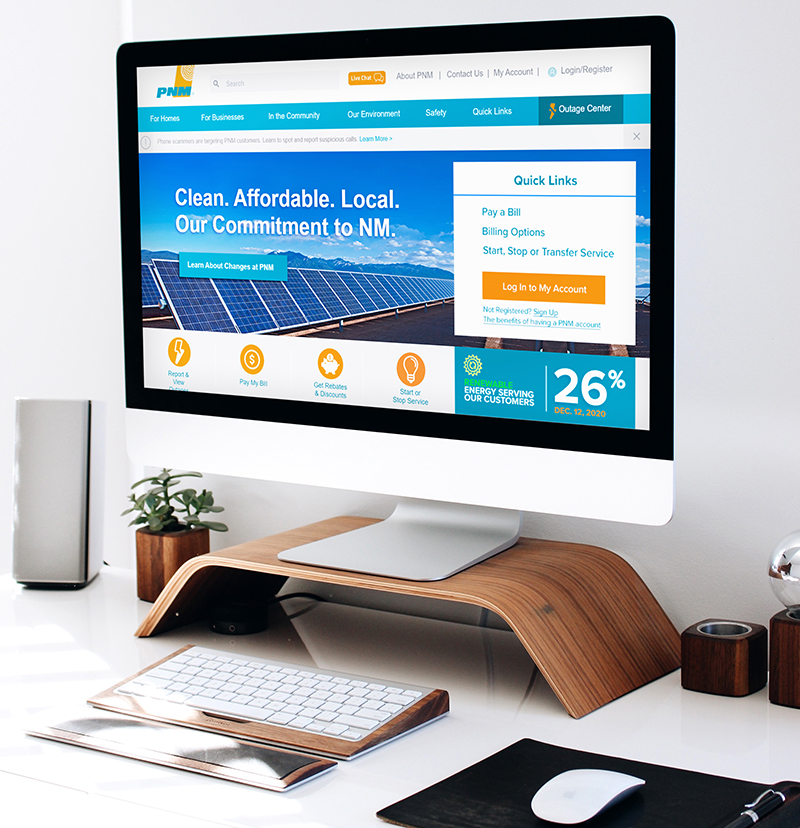 "We consider Esparza part of the team and appreciate all of their hard work! All of our branding and advertising efforts have improved and become more efficient since partnering with them. They consistently provide unique marketing materials in a timely and efficient manner."
"Esparza is a critical partner to our property. Their willingness to take the time to understand our unique needs as a destination resort is so important to our overall marketing efforts and is greatly appreciated by our entire team as well as the Southern Ute Indian Tribe."
"Esparza was a critical partner as we opened a new property and launched a new brand. From the initial rebrand and through our ongoing campaigns, their team takes the time to understand our needs, goals and audience. Gaming is a competitive industry. The Esparza team gets it. Their focus on results and new strategies keeps us ahead of the curve."
"Esparza consistently delivers inspired, strategic marketing and communications that resonate with our current customers and target audiences. Their team is as committed to our goals as we are. We don't just have an agency with Esparza, we have a partner."
"We are so very blessed to work with such a great team with such amazing talent!!"
Data moves us to action. It moves us to insight. It can move us emotionally.
See how we can put your data to work for you.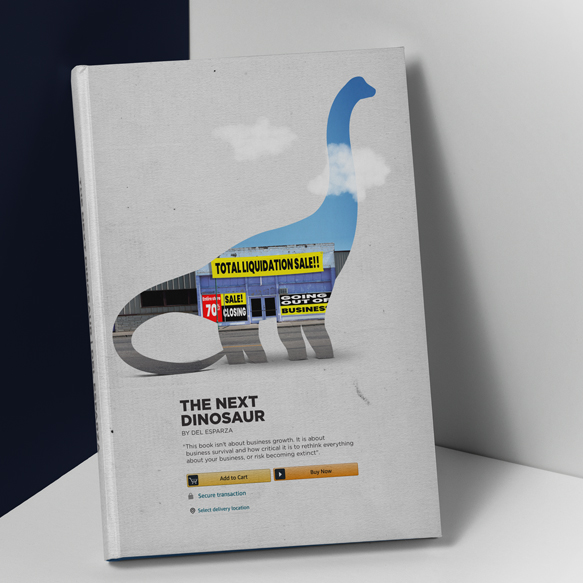 In his forward to The Next Dinosaur, Drew McLellan, agency owner, consultant, and speaker, writes, "People had goals. Companies had strategies…. But then 2020 happened. And it changed everything."
Our agency's founder, Del Esparza's, new book grapples directly with this change. The Next Dinosaur is about the necessity of e-commerce and how you can keep your business from going extinct. This book can help you understand the ins and outs of search engine optimization. It can help you fulfill your customers' physical orders, as well as their emotional needs. It can help you understand analytics to evaluate the performance of your online business, so that you can continue to adapt and improve. In short, The Next Dinosaur is a guide not just on how to stay alive, but on how to thrive in the world of e-commerce.