Esparzans are more than just a ramshackle crew of compulsives, creatives, and self-motivated professionals with a passion for our clients' success. We're also (secretly, until now) culinary masterminds. In the spirit of spreading holiday joy with our readers, we've been huddling in Del's virtual workshop, conspiring to create the one, the only, the official Esparza Holiday Cookbook.
What follows is the first installment of our two-part masterpiece: an eclectic collection of savory sides, satisfying entrees, and boozy concoctions sure to bring a warm, cozy food-coma to your holiday season. So clear off your kitchen counter and break out your best Julia Child impersonation. Let's get to cooking!
Dinner Menu
Eve's Roquefort Pear Salad
Ingredients:
1 head leaf lettuce, torn into bite-size pieces
3 pears – peeled, cored, and chopped
5 ounces Roquefort cheese, crumbled
1 avocado – peeled, pitted, and diced
½ cup thinly sliced green onions
¼ cup white sugar
½ cup pecans
⅓ cup olive oil
3 tablespoons red wine vinegar
1 ½ teaspoons white sugar
1 ½ teaspoons prepared mustard
1 clove garlic, chopped
½ teaspoon salt
fresh ground black pepper to taste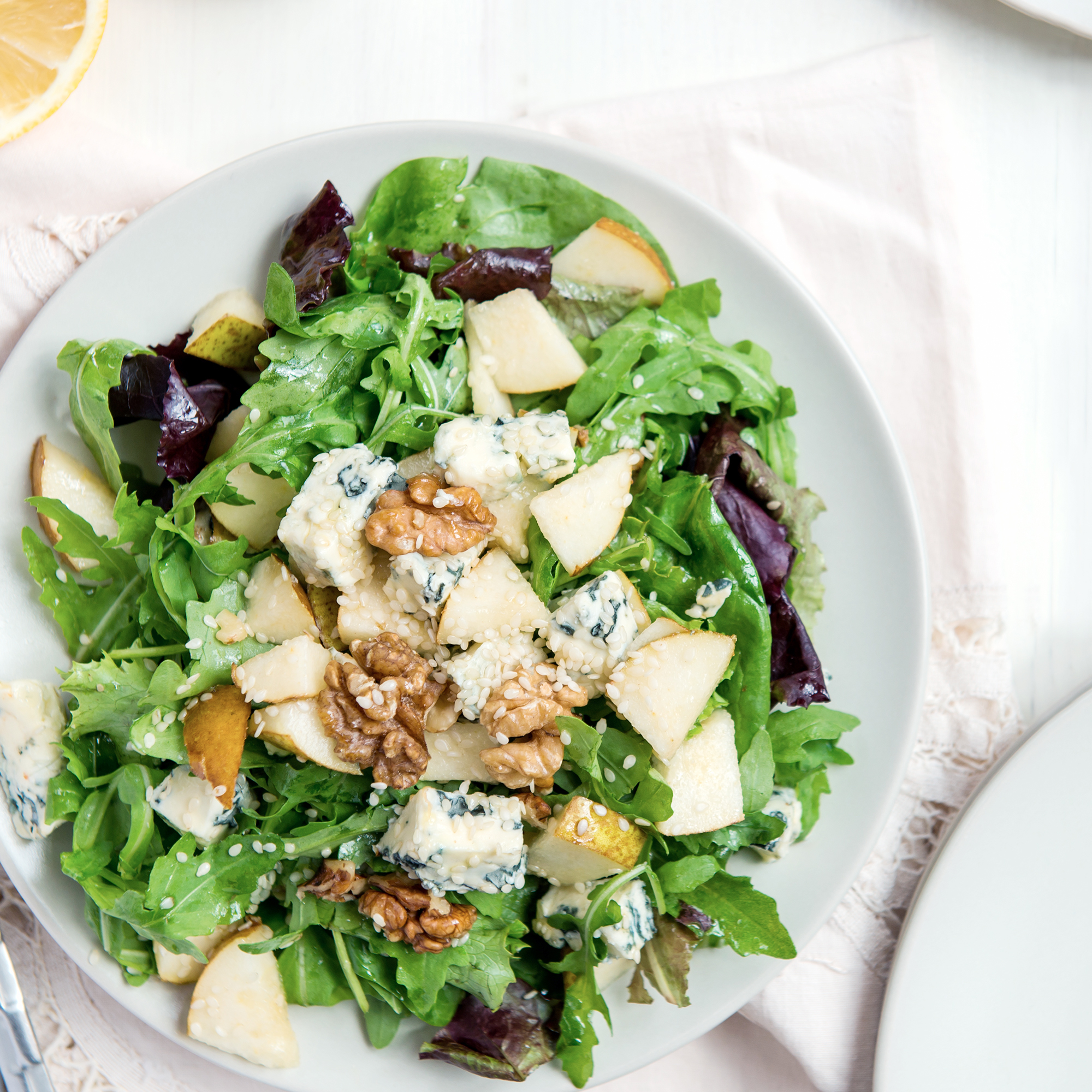 Directions:
In a skillet over medium heat, stir 1/4 cup of sugar together with the pecans. Continue stirring gently until sugar has melted and caramelized the pecans. Carefully transfer nuts onto waxed paper. Allow to cool, then break into pieces.
For the dressing, blend oil, vinegar, 1 1/2 teaspoons sugar, mustard, chopped garlic, salt, and pepper.
In a large serving bowl, layer lettuce, pears, blue cheese, avocado, and green onions. Pour dressing over salad, sprinkle with pecans, and serve.
Anne Claire's Sausage Balls
(each batch makes around 100 balls depending on size)
Ingredients:
1 lb. (16 oz.) hot sausage
4 cups biscuit mix
½ lb. (8 oz.) grated sharp cheddar cheese
¾ cup milk
Directions:
Preheat oven to 350 F.
In a large mixing bowl, combine the sausage, biscuit mix and cheese by hand or using dough hook attachment on a mixer.
Add milk slowly (no more than a 1/4 cup at a time) until dough can be formed into a ball and is no longer crumbly.
Roll into small balls* and bake at 350 degrees on a cookie sheet until golden brown, which should be 15-25 minutes.
*Note: if you end up making more sausage balls than you intend on eating, they freeze well at this stage and can be stored for a later date. Just make sure to freeze initially on a cookie sheet and transfer to a Ziploc bag after they are somewhat hard to avoid the curse of the monster sausage ball blob.
Tonya's Green Bean Casserole
Ingredients:
1 can (10 ½ ounces) Cream of Mushroom Soup
½ cup milk
1 teaspoon soy sauce
1 dash black pepper
4 cups of green beans
1 1/3 cups of French Fried Onions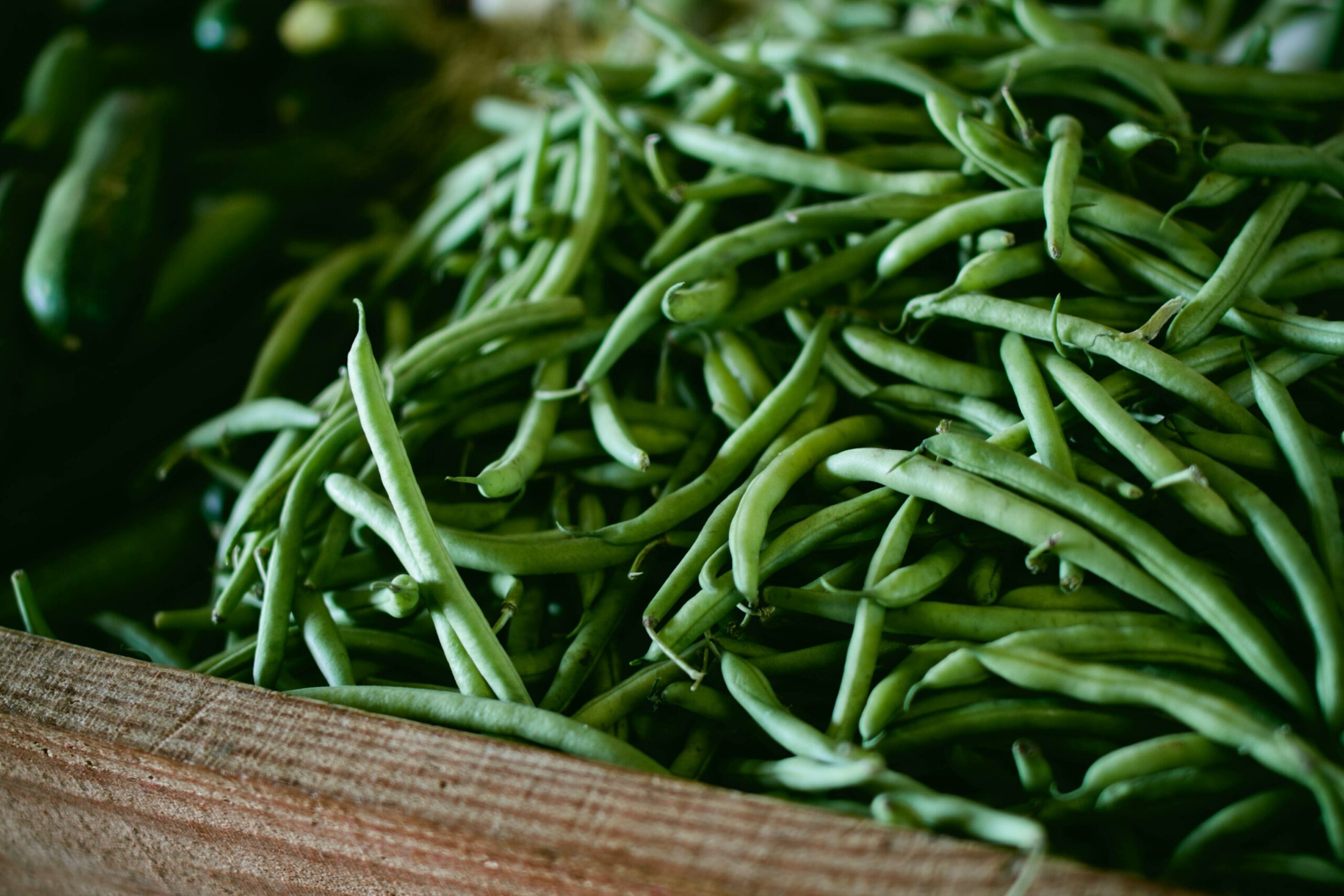 Directions:
Preheat the oven to 350 degrees.
Stir soup, milk, soy sauce, black pepper, green beans and ⅔ of a cup of the onions in a mixing bowl.
Pour the mixture into a casserole pan.
Bake for 25 minutes or until the bean mixture is hot and bubbling. Stir the mixture, put the rest of the fried onions on top, and bake for another 5 minutes or until golden brown.
Serve and enjoy!
Staci's Baked Corn Casserole
This is THE side dish. So easy, so good. Never any leftovers.
Ingredients:
1 can whole kernel corn
1 can cream-style corn
½ cup sour cream
1 cup butter, melted
2 eggs, lightly beaten
12 ounces corn muffin mix
Directions:
Preheat oven to 350 degrees.
Combine all ingredients in a bowl. Mix well and pour into greased 9×13 baking pan.
Bake for 35-45 minutes.
Enjoy all the buttery goodness!
Staci's Goat Cheese Mashed Potatoes
Ingredients:
3 pounds large Yukon Gold potatoes, peeled and cut in 3/4–inch chunks
5 large garlic cloves
Kosher salt and freshly ground black pepper
7 to 8 ounces garlic and herb goat cheese, at room temp
4 Tbsp. unsalted butter, at room temp
1 ½ cups sour cream
½ cup half-and-half or milk
½ cup freshly grated Parmesan cheese
Directions:
Preheat the oven to 375 degrees.
Place the potatoes, garlic and 1 Tbsp of salt in a large pot with enough water to cover the potatoes. Bring to a boil over high heat, reduce to a simmer, and cook for 20-25 minutes, until very tender.
Drain the potatoes and garlic and process them together (Ina Garten uses a very fancy food mill with a coarse blade. I'm less fancy. A hand mixer works just as well.) While the potatoes are still hot, stir in the goat cheese, butter, sour cream, half-and-half, 4 tsp salt and 2 tsp pepper, until smooth.
Pour the mixture into a 9×13 baking dish, smoothing the top. Sprinkle the Parmesan on top and bake for 30-40 minutes, until lightly browned. Serve hot.
Staci's Super Bowl Beans
My family has taken this dish to potluck dinners and group gatherings as long as I can remember. And we always make it on a certain football Sunday, hence the name.
Ingredients:
1 pound ground beef
1 pound bacon, cut into small pieces
1 cup chopped onion
2 15oz cans pork and beans
1 15oz can kidney beans, drained
1 cup ketchup
¼ cup brown sugar
1 Tbsp liquid smoke
3 Tbsp white vinegar
1 tsp kosher salt
Ground pepper
Directions:
Brown ground beef; drain excess fat. Place beef in slow cooker.
Brown bacon and onions; drain excess fat.
Add bacon, onions and remaining ingredients to slow cooker.
Stir together well. Cover and cook on low 4-6 hours.
Note: pairs well with rice, tortillas/tortilla chips, sour cream, cheese or cornbread.
Big Dave's Best Green Chile Chicken Enchiladas
Ingredients:
Like a pound of HOT green chile, roasted and peeled (we use Hatch or Lemitar, please and thanks)
1 pound of shredded, cooked chicken (I like a good mix of white and dark meat, slightly undercooked, so it doesn't get rubbery in the sauce)
3 dozen corn tortillas (some of these will be left over – if you know what's good for you, don't buy these in a supermarket)
2 14oz cans of cream of mushroom soup
Chicken broth, to fill both cans
3 large cloves of garlic, minced
3 large sticks of celery chopped into roughly ½ inch square pieces
1 large yellow onion chopped into roughly ½ inch square pieces
4oz butter
1 tablespoon of espresso powder
A whole hell of a lot of shredded munster and jack cheese
Salt and pepper to taste
Directions:
Melt the butter in a large (like really big) saucepan. Add the minced garlic immediately. Let sizzle a minute. Add the onion and celery. Stir, coating everything in the butter and garlic. Close the lid of the saucepan and let the vegetables cook until the onions are translucent.
Add the cream of mushroom soup and the chicken broth (28oz of each, total). Stir, and bring to a simmer.
Add a small amount of salt and pepper. Then add the espresso powder. This is important. The espresso powder will darken the sauce and add a lot of richness and depth of flavor. Stir, and let simmer for about 5 minutes.
Add the green chile. Stir. Close the lid and simmer on low for about half an hour.
After your sauce has been simmering for about half an hour, preheat your oven to 350 degrees and stir in your chicken. Close the lid and simmer on low for 10-15 minutes.
Once your oven is hot and your chicken has been simmering for at least 10 minutes, season your sauce with salt and pepper to taste. If too much liquid has cooked out of your sauce (if it looks clam-chowder-y), you can add a little chicken broth here to thin it out.
It's time to start layering your enchiladas! We do not roll enchiladas here. Rolled enchiladas are for northerners and philistines.

Pour one ladle full of sauce into the bottom of a standard baking pan. Spread the sauce evenly. (This step ensures your enchiladas are flavorful and saturated all the way through).
Lay your corn tortillas over the sauce, overlapping each other by about an inch. Pour a generous portion of your sauce (like two ladles) over the tortillas and spread evenly. Cover with a thin layer of your shredded cheeses.
Repeat step (b.) until the pan is full (usually 4-5 layers). Make your final layer of cheese nice and thick.

Bake in the 350 degree oven for about 20 minutes. The cheese on top should be bubbling gently.
Remove from the oven and let cool for at least 10 minutes. Cut into squares and serve with a big spoon. Your enchiladas should be nice and gooey.
And, of course, Forrest's Friday Night Special
Cook time: 5:00pm – Until you fall asleep
Ingredients:
Pizza
Ranch
Beer
Movie
Blanket
TV
Remote
Directions:
Drive to your nearest store or brewery that sells beer. Carefully review the selection, checking the refrigerated options first for the coldest selection. See what is in season (ex. Holiday packs around Christmastime).
Once in the car, pick up your phone and call your nearest Dion's. (Pro tip: Have them on speed dial). Kindly place your order [half olive, half green chili and Canadian bacon]. Don't forget to add in the extra bottle of ranch. While en route, your pizza will be cooking.
Locate the drive in window, give the cheerful employee your name, and hand over your card to finalize your purchase.
Drive home. There you will plate your dish: 2-3 slices of pizza per plate with a healthy side of ranch. Grab a cold beer and snuggle up under your blanket.
Once in front of your TV and on your couch, use the remote to make your movie selection from an app on your smart TV. (If you do not have a smart TV, after step 3 you will need to find a Redbox.)
Enjoy!
And some of our favorite Esparzans' favorite savory recipes from outside sources:
Roberta
Kiki
Justin
DRINK MENU
Forrest's Nana's Spiced Tea (non-alcoholic)
Ingredients:
2 cups of Tang
1 – 1 ½ cup of sugar
1 tsp cinnamon
¾ cup of instant tea
1 package of lemonade mix
1 tsp cloves (optional)
Directions:
Mix well, store dry in a closed container. (To make a single drink, add 3tsp of mix to 1 cup of hot water).
Gabe's Spiced Negroni
Makes 8 drinks
Ingredients:
8 ounces Campari
2 oranges, divided
4 star anise pods, plus more for serving
3 cinnamon sticks
2 teaspoons pink peppercorns, crushed
1 teaspoons whole cloves
8 ounces gin
8 ounces sweet vermouth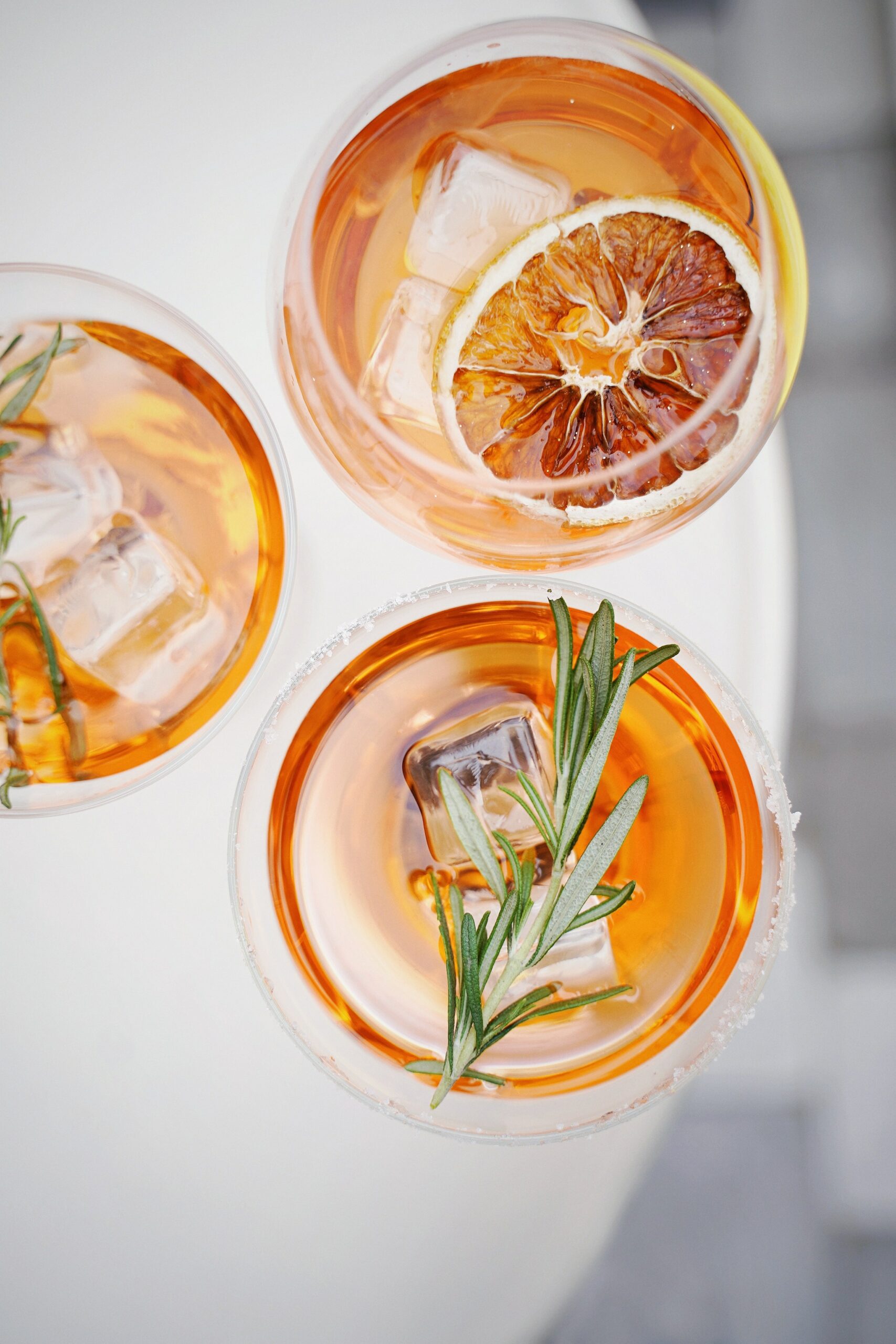 Directions:
Pour Campari into a lidded jar or container large enough to hold 1 cup liquid.
Using a Y-shaped peeler, remove zest from half of one orange and add to the jar.
Toast the star anise, cinnamon, peppercorns, and cloves in a small saucepan over medium-low, stirring frequently, until fragrant, 3 to 4 minutes. Add spices to the jar with the Campari and zest. Seal with the lid, shake, and let sit at room temperature overnight. Strain; discard solids.
For each drink, mix 1 oz. infused Campari, 1 oz. gin, and 1 oz. sweet vermouth. Serve over ice. Garnish with orange zest and star anise.
Jamie's Pineapple Peat Laphroaig Cocktail
Whelp folks, it's me, Jamie. If there's one thing I know, when you're cooking-up or baking-up all these delicious recipes you are most certainly going to want to be drinking. You may start before and you may continue after. So here's a favorite cocktail recipe for you to make, too.
Ingredients:
4 ounces Pineapple Juice
3 ounces Laphroaig Select scotch
1/4 cup of water
2 tablespoons lime juice
4 tablespoons agave nectar
4 dashes of ginger bitters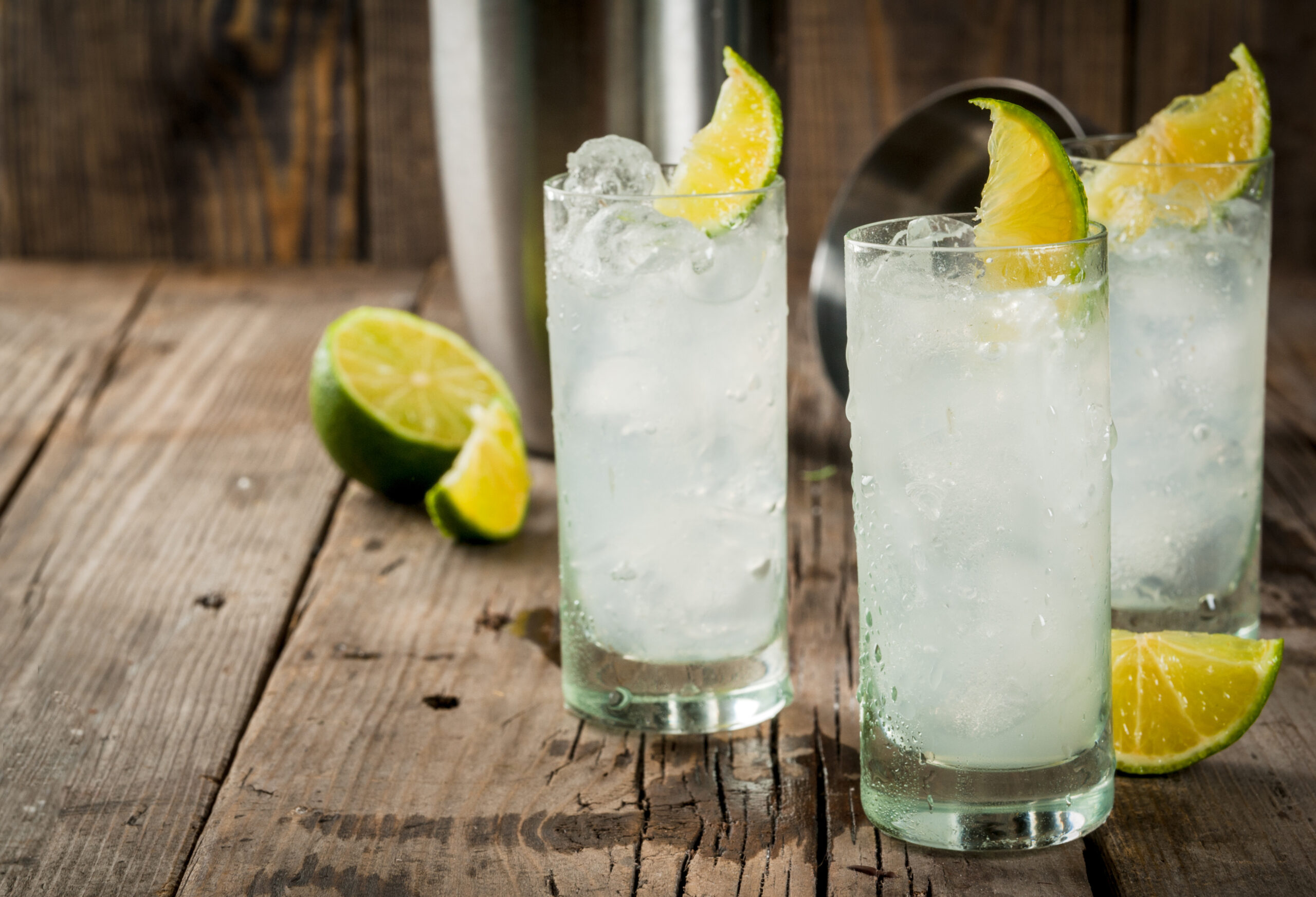 Directions:
Combine ingredients in a shaker with ice.
Shake until cold.
Pour into two glasses.
Enjoy.
Dave's Old Fashioned
Ingredients:
2oz Bulleit Rye Whiskey
2 dashes angostura bitters
¼ teaspoon raw brown sugar
¼ teaspoon maple syrup
1 Luxardo cherry, and ¼ teaspoon Luxardo syrup (DON'T just use maraschino)
1 small orange wedge, with the flesh removed from the peel
1 tablespoon hot water
1 large ice cube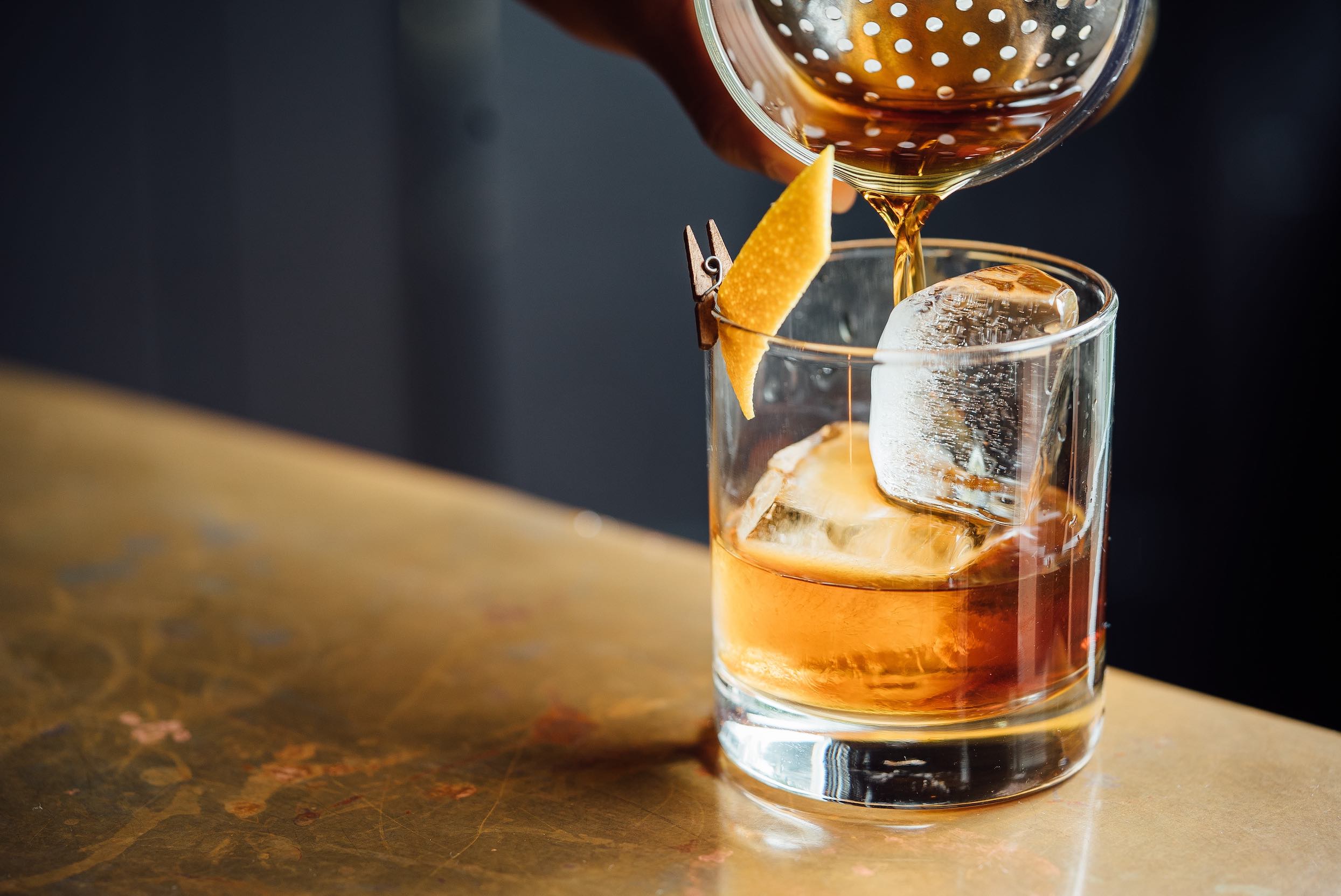 Directions:
In a thick-bottomed whiskey glass, muddle the sugar, the bitters, and the flesh of the orange.
Add the maple syrup, Luxardo syrup, and hot water. Stir until the mixture is fully incorporated.
Drop in the ice cube, pour the Bulleit Rye over it, and add the Luxardo cherry. Stir gently.
Using a lighter, singe the orange peel to release its fragrance. Curl, garnish, and serve.
And two more delicious drinks from external links:
Roberta
https://briosmartlife.com/tag/watermelon-sangria-with-moscato/ – Substitute the lemon-lime soda with ginger ale. I never use the honey. Garnish with watermelon and strawberry slices.
Kiki
https://www.liquor.com/recipes/vodka-tonic/
Don't think we've forgotten dessert! The next installment of the Esparza Holiday Cookbook is all sweets. Those recipes (coming your way next week) are sure to satisfy your holiday sugar cravings. So jump on a treadmill and start earning those extra indulgences early, because health-food advocates we are not!