Here at Esparza, I'm surrounded by some of the most amazingly creative and talented people.
It's a little intimidating at times. But I have come to realize we each possess talents and creativity that make the group better. As Lindsey Lubenow our Media Director put it, "Everyone is born with talent, some just don't nurture it." My team does.
When I asked my team what they do to stay inventive, where they find inspiration and how they have fun outside of work, I was surprised to find how similar their answers were. Some of the things that help them sharpen their artistic minds also bring them inspiration.
They work hard in and out of the office to nurture their talents and their vision. As Sha Holt my Art Director puts it, "we are still most of the day which means our minds is always moving. It's good to balance that by getting the body moving to allow the mind to be still." To that end these people are active. They play tennis, ride bikes, hike, garden and just like to be outdoors in nature.
Their inspiration comes from reading every type of book imaginable. They cook, they listen to music, they watch movies, they play in bands, they race cars, they play with their kids, take photos, sew and quilt.
Besides the obvious artistic talent you might imagine in an advertising agency, my team is also gifted in many other areas. Some of their talents include organization, bringing people together, negotiating, ambition, excitement and cheerleading. We all need someone to root for us.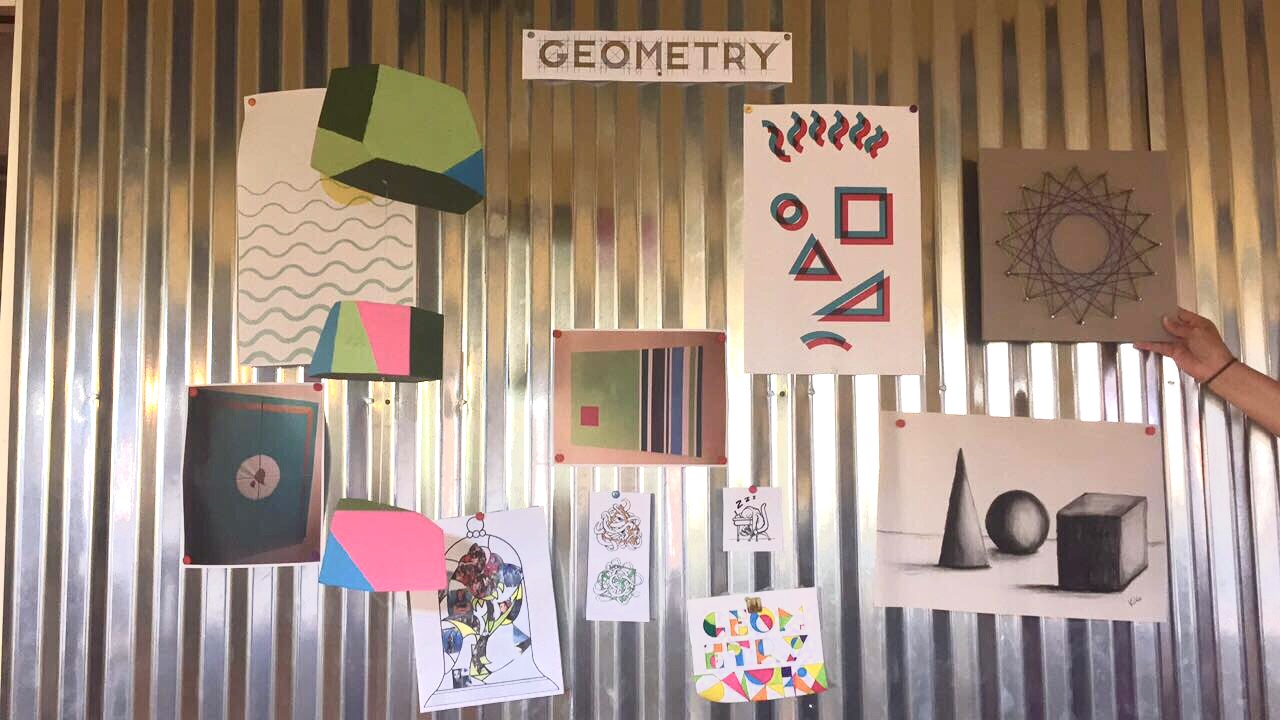 As an ongoing effort to keep creativity sharpened around our office, we have developed The Espartists Gallery. The office is given a theme for the month and all of us are encouraged to express the theme as we see fit. From the CFO to the Creative Director, we are all urged to interpret the theme and add to the conversation. The fine art expressions are posted on a wall for all to view, without judgment. At the end of each month we will have a viewing to talk about what each of us has created. It's just another way for all of us to focus on our talent and help promote creativity.
All of these amazing outlets help to create an electric culture here in the office. We see things differently. Our backgrounds, talents and hobbies allow us to look beyond our clients' perceived marketing challenges and to help them solve the real issues.
We take our roles seriously, but not ourselves. Our work showcases just how original our team is and helps us realize that inspiration can come from anywhere and from anyone. Ideas are not limited to the office, they have a tendency to strike whenever and wherever they want. Sometimes we all need a little push to make those great ideas surface.
So, where do you find your creativity?