In his forward to The Next Dinosaur, Drew McLellan, agency owner, consultant, and speaker, writes, "People had goals. Companies had strategies…. But then 2020 happened. And it changed everything."
Our agency's founder, Del Esparza's, new book grapples directly with this change. The Next Dinosaur is about the necessity of e-commerce and how you can keep your business from going extinct.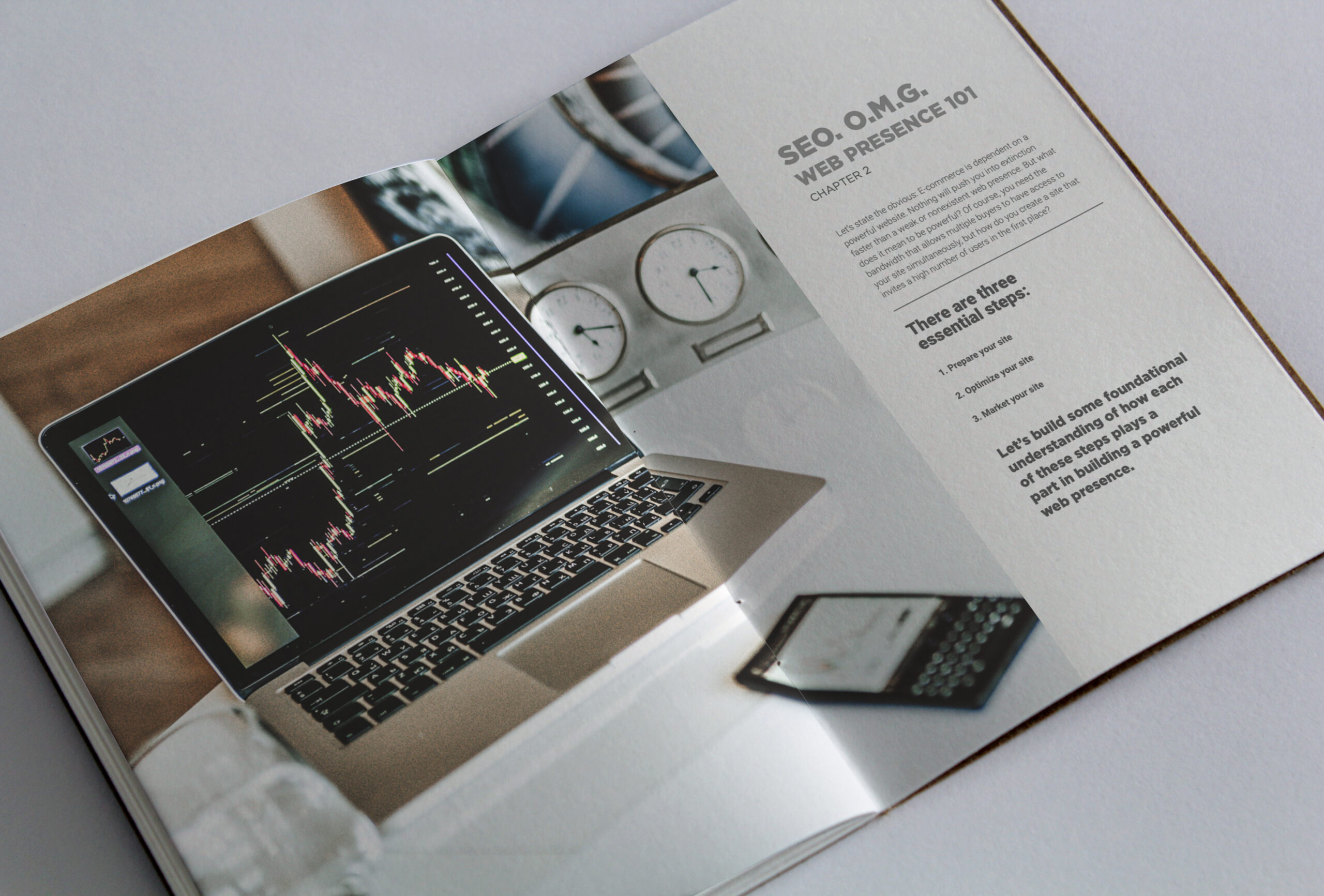 So often in advertising, we talk about adaptability. We discuss companies' abilities to shift their strategies to align with consumer interests or changing market trends. At Esparza, we've written a whole series of blogs about these topics.
But rarely has there been a time when adapting your business, and adapting it fast, has been such an imperative. Drew McLellan's phrasing is exactly right: 2020 didn't just arrive, it "happened" to us. 2020 took the rulebooks out of our hands, tore them up, threw them away. It's a new world out there. And businesses have two choices: adapt, or go extinct.
The Next Dinosaur is about how your business can change to survive in a world that encourages working from home. A world in which I've been wearing the same pair of sweatpants for the last three days. Think of this book as a roadmap to your e-commerce journey. It can guide you along your path to survival.
Please don't think I'm exaggerating, and don't write this blog off as a simple plug for Del's book. This blog, and The Next Dinosaur, are a reality check.
Consumers have different expectations of brands now. They require accessibility, ease, efficiency, and accountability all with far greater verve than they used to.
Example: I need a trowel and some seeds for the garden I'm planting (prolonged isolation has instilled in me the urge to horde my own food sources). Do I go to a brick and mortar store? Absolutely not. I have dirt and sriracha stains in equal proportions on my shirt. I go online. Gardening stores in my area only make in-person sales. Amazon can have a trowel and 13 varieties of seeds at my front doorstep by noon tomorrow. I hit "purchase."
Example: I want a pizza delivered to my house and I have a supercomputer in my pocket. Do I rifle through old take-out menus? No. I type "pizza" into my Google Maps app. Five pizza parlors within driving distance pop up. They all have customer reviews. The one with a near-perfect, 4.87- out of 5-star rating also takes online orders. I'm sold. I select my order on my phone and dinner arrives in 30 minutes.
The Next Dinosaur provides you with the information you need to attract needy customers like me. It will help you understand the ins and outs of search engine optimization, so that you can ensure that your business shows up when people search for your products and services. It will help you fulfill your customers' physical orders, as well as fulfill their emotional needs. It will help you understand and install analytics to evaluate the performance of your online business, so that you can continue to adapt and improve. But perhaps most importantly, this book will let you know that you're not alone. People everywhere are in your position. And help is there if you need it. The Next Dinosaur is about embracing change as an opportunity to thrive. It's about how your business can succeed in a post-COVID world. It's about putting the work in, together.
A steadily growing number of businesses are currently making the shift to e-commerce. They are improving their online customer experiences, optimizing for search engines, enhancing their digital visibility and brand awareness. These are the businesses that are going to attract modern consumers and continue to succeed. If your business doesn't join this shift, and join soon, it's going to get left behind. Don't be the next dinosaur.