Public  Service Company of New Mexico
PNM wanted to remind their customers how electricity affects every aspect of their daily lives. 
Rate increases create fear and tension for electricity customers. We created a friendly, approachable campaign that highlighted the reality of the situation.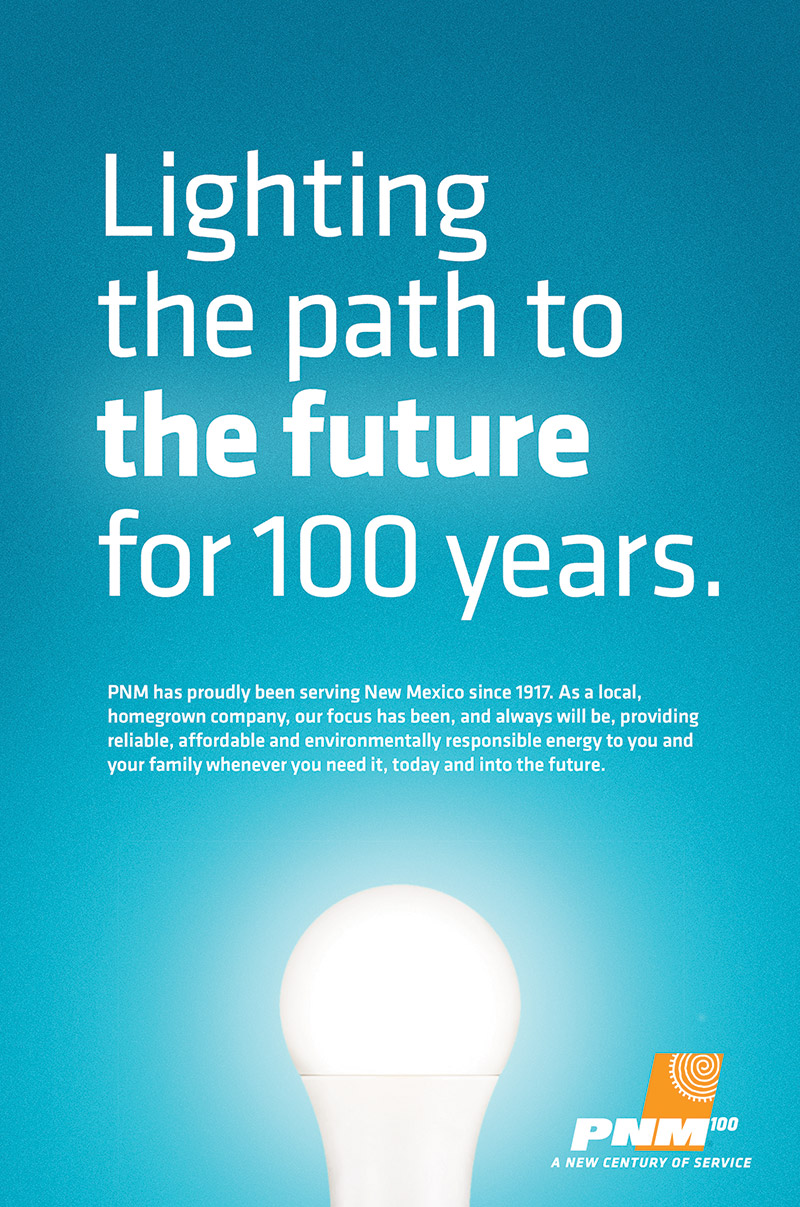 PNM Celebrated their 100th birthday in May of 2017. To celebrate and commemorate the occasion, Esparza created special print placements and TV spots demonstrating just how integral PNM has been in the lives of New Mexicans for 100 years, and how they will continue to provide reliable service for many generations to come.