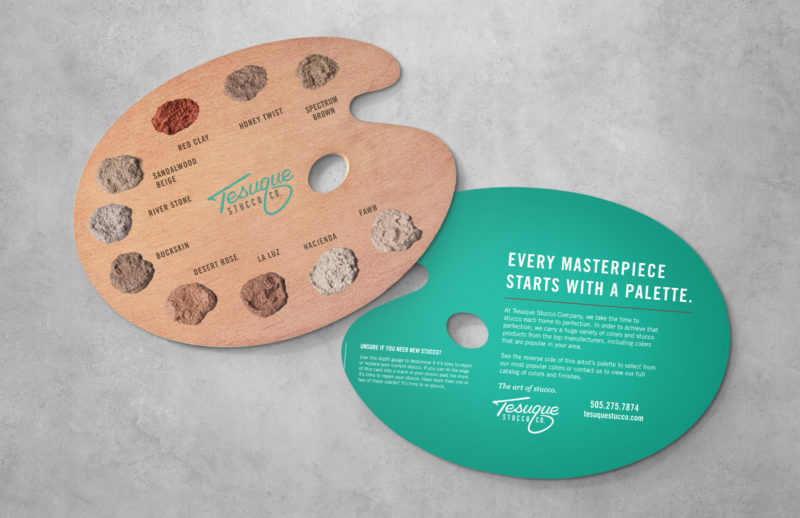 About the Work
Tesuque Stucco Co. is dedicated to the perfection of stucco. They are so dedicated, they elevate stucco to an art form. Esparza created a brand and campaign around the idea that to Tesuque, Stucco is an art.
Project Details
CLIENT
Tesuque Stucco Co.
Campaign
"Art of Stucco" Campaign
The Esparza Team
Craig Berry, Creative Director
Shalen Holt, Art Director
Beckett Nodal, Copywriter
Bret Cowder, Senior Account Executive
Talk To Us – We're Here To Help
Making a scene takes courage, strategy, insight and passion. It also takes a couple of clicks and some info in the form below to get started. Let's make a scene.