Esparza is an award-winning, full-service advertising agency that offers a wide range of services including:
Brand positioning
Advertising campaign development
Copywriting (long and short form)
Design (logos, annual reports, business collateral materials)
Media planning & buying
Social media content creation and management
Account and project management
Turnkey production services for: television, print, outdoor, radio, digital, and non-traditional advertising.
Market research
Focus groups
Esparza is honored to have received national recognition from the following:

At Esparza, our business plan is simple:
We grow, when our clients grow. 
Here are 11 ways we will grow together.

1.) We will always be truthful with each other – even when it's hard.
2.) We will never be satisfied with the status quo.
3.) We will always listen before we speak.
4.) We will never forget who our customer is. 
5.) We will always focus on solving the right problem.
6.) We will never run from a challenge.
7.) We will always respect your time and money. 
8.) We will never let our egos get in the way. 
9.) We will always swing for the fences. 
10.) We will never, ever quit.
11.) We will always make a scene.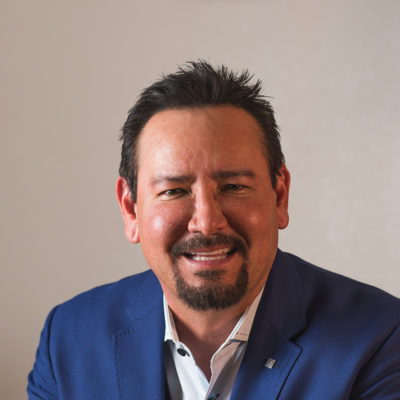 Del Esparza President
A large part of Del's background is in finance and human resources. Because of this, all of the solutions Esparza proposes are designed to first solve your business challenge– rather than simply your momentary marketing needs. Del acquired his marketing expertise in a range of fields, from high tech to healthcare. More