How to Market Your Business on Twitter
With the unpredictable circumstances surrounding the COVID-19 pandemic, many businesses have been taken by surprise and their usual routines and traditional practices have been challenged. A challenge that every growing company faces is how to increase brand awareness and create loyalty with customers. It is now more important than ever for business owners to extend their reach and stand out during such difficult times. An often overlooked resource to use is Twitter, a powerful platform that can attract large amounts of activity and impressions for a business.
An unorthodox method of marketing, Twitter is not often used to its fullest potential by businesses. Because tweets come and go at a rapid pace and impressions are made in an instant, the platform can be jarring for a new company to get used to—and very easy to not take seriously.
According to marketer and co-founder of NP Digital Neil Patel, "the average lifespan of one tweet is only about 18 minutes," and "the shelf life of one tweet is four times shorter than anything you post on Facebook."
Because of the rapid engagement Twitter allows and the potential for organic (i.e. free) reach, it has become a powerful source for companies to reach potential customers on a more personal level. And when a tweet is able to catch the attention of a consumer despite being in a crowd, it becomes easier than ever for that brand to create loyalty that can translate into customers.
That's why you should use Twitter; here's how you should use it. Yes, there is a right way and a wrong way. This article will help teach you how to effectively market your business on Twitter and grow its online presence.

There are a lot of fake accounts on Twitter in 2020, so it is important that your account is recognizable and not overly complicated. Create a straight-forward username and handle that clearly identifies your business. Your photo should be either a logo or an image synonymous with your brand. Finally, write a short description that is consistent with the rest of the account. Keep it short and sweet, and update it with promotions, news or other bits of information about your brand.

When creating your account, it's important to follow other accounts of people or businesses that are similar to your company. Follow active accounts that have a lot of engagement that you see interacting with other people and brands. Be careful with following accounts that appear fake or aren't very active.
Use your account to promote your services or products along with pictures and videos to personalize it and draw in more traffic. Also remember that social channels, Twitter especially, are a conversation, and the first rule of conversation is to not talk too much about yourself. Share more than just updates about your products. Join the conversation around your industry as a whole.
Sixty-nine percent of followers will make a purchase after following a business on Twitter according to Thomas J Law of oberlo.
Twitter is a platform where it pays to be short and creative, so have a little fun with your content and make it appealing to followers while keeping them informed about the latest news regarding your brand.

Post to Twitter during peak engagement hours. Studies indicate that the hours of 12-1 pm are the most popular time to post a tweet.
To avoid your tweet being lost in the volume of activity during this time, try sharing it slightly earlier than this, around 10-11 am in your local time zone.

Dion's is a New Mexico fast-food chain that is very active on Twitter and has grown in popularity through their fun and engaging social media contests. Once a week, Dion's hosts a "GIF contest" in which followers post the funniest GIF they can find in response to a Dion's prompt. The winner receives a Dion's gift card or some other small prize. The contest encourages engagement and gets people excited and thinking about Dion's in a fun way.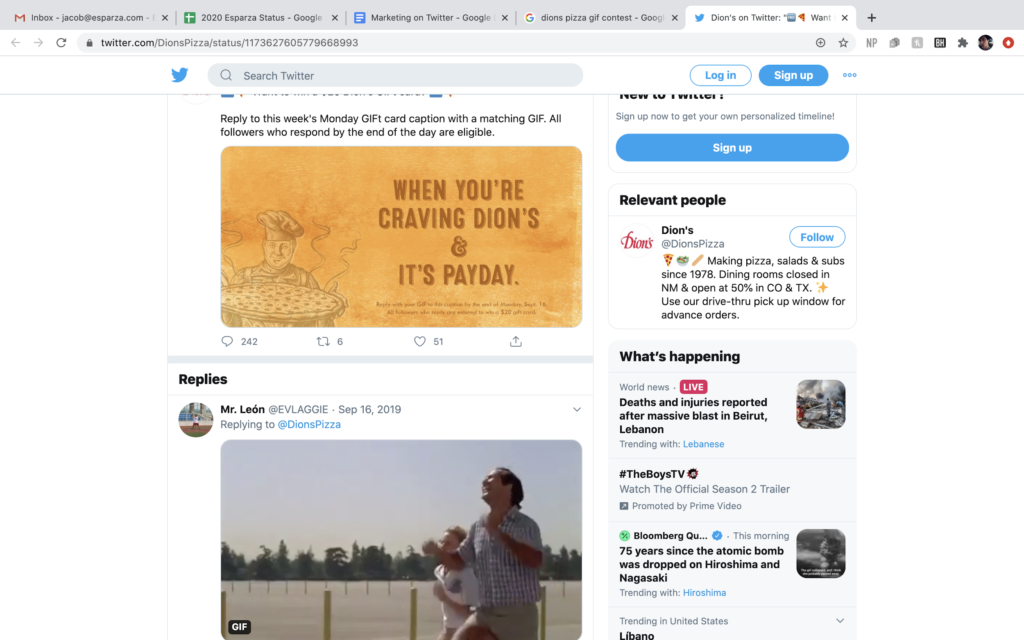 Innocent Drinks is another example of a company using Twitter to their advantage. Innocent Drinks is a juice and smoothie company that has a unique and entertaining Twitter presence. In addition to promoting their products in a fun way, they also focus on their personality and create funny and clever content that is appealing to their followers.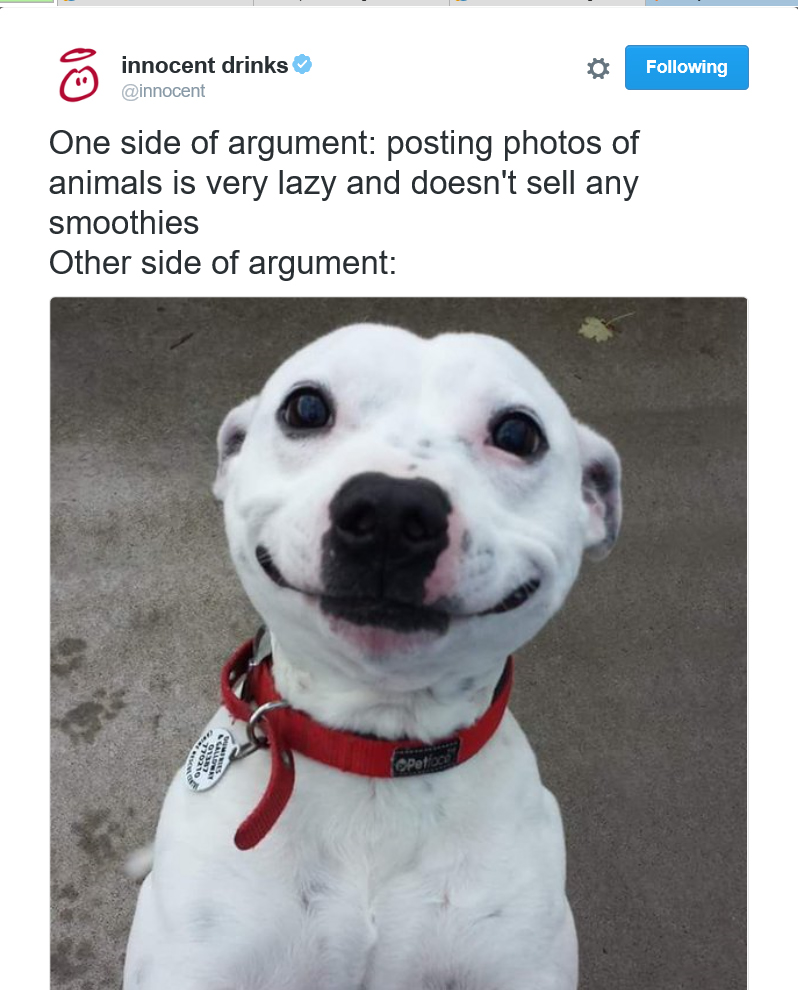 Review your Twitter account regularly and gather information about how well it is doing. Below are common metrics we recommend tracking:
Frequency of tweets
Engagement rate (likes, retweets, comments)
Followers

Twitter has an ad platform similar to Facebook's. Promoted Tweets are the most expensive method of boosting engagement with your Twitter account, but they can also increase your follower count and engagement significantly.
One of the platform's newest ad types is designed to increase engagement and retweets. Conversational ads feature polls or other activities. They prompt users to spread your message to their followers with call to action buttons and customizable hashtags, increasing your reach organically.
Twitter is a useful resource for any growing business wanting to increase their online presence and is popular enough for brands to reach vast audiences in only a few minutes. Have a question about how to manage your Twitter account? We'd love to help.