"When written in Chinese, the word crisis is composed of two characters. One represents danger. The other represents opportunity." – John F. Kennedy
Though times of intense change can make us uneasy, they can also encourage innovation, growth and progress to flourish. At Esparza, we tend to lean into opportunity. We've spent the last several months working with our clients to create a plan for how to move forward in this new world.
We dug into research around how brands have successfully responded to previous recessions. We examined data from the last several months to glean insights into consumer attitudes and behavior in a situation that has no precedent. We thought about what business owners could do today to start moving their businesses toward embracing both challenge and opportunity.
We collected our findings in a 52-page report: Guide to Marketing in an Era of Change. Download the full report for our complete findings, as well as the data and research that backs them up. Here's a peek into what you'll find in the report.
Looking to the Past
Previous recessions have a lot to teach us. Going back to the 1930s, institutions like the Harvard Business Review have studied how business leaders have responded in the past and the smart ways they can weather tough economic times today. In this first section of the report, we look at five key ways businesses should respond during times of recession.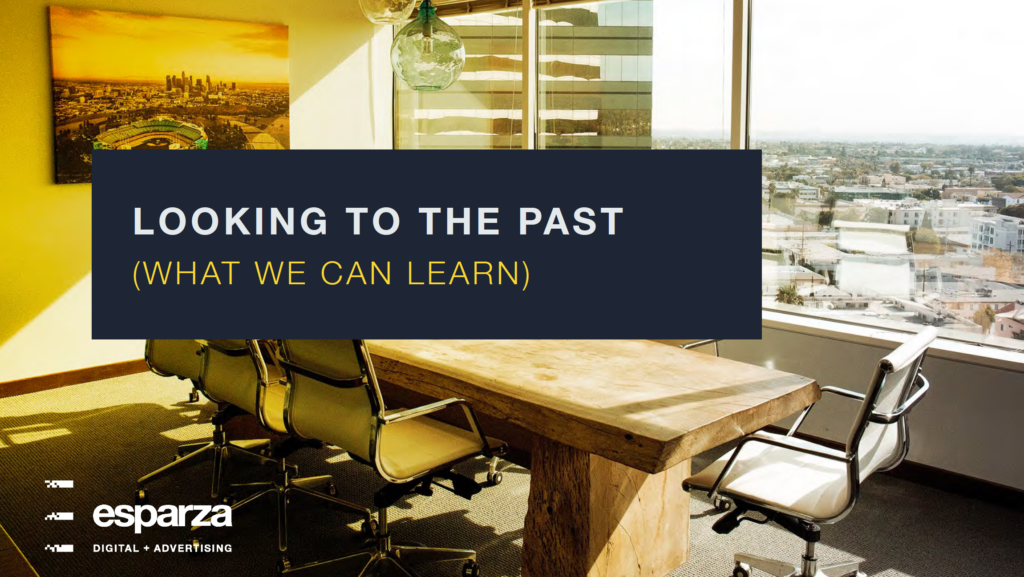 Make smart budget cuts.

Focus on core products and services.

Invest in advertising.

Maintain share of voice.

Appeal to emotion in marketing and advertising.
The report goes into detail on each of these recommendations and highlights the research and data that supports them.
Marketing in the Present
We all know this moment is different from previous recessions. Never before have we faced a recession based on a pandemic. And while no one knows exactly what it's going to look like, we have taken a good look at the best data and research to come out of the past four months to make recommendations to help you prepare for the future.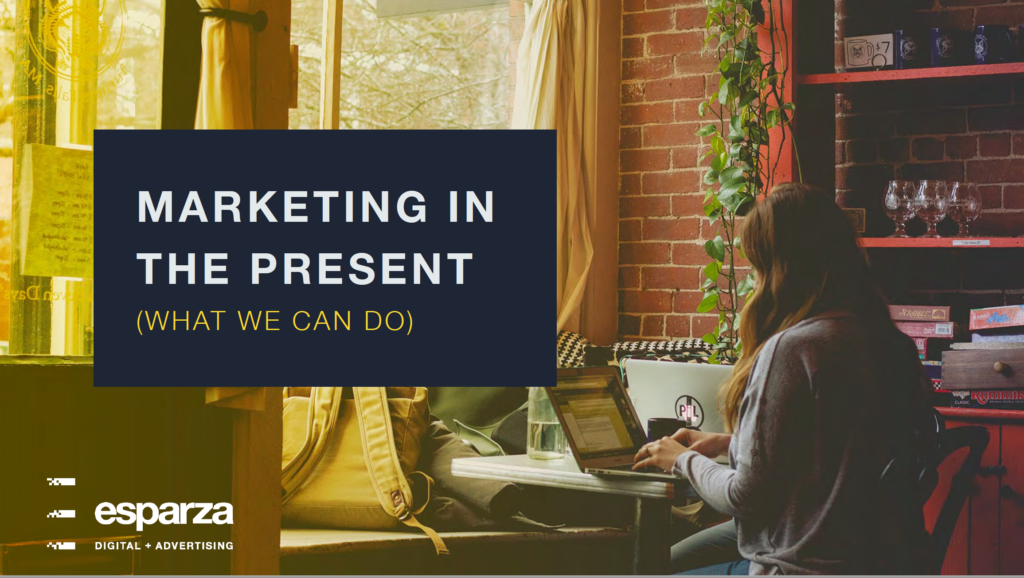 Build a quarantine playbook.

Know your customer.

Review your brand voice.

Focus on ecommerce.

Pivot spend to measurable, high ROI tactics.
Download the full report for insight into each of these recommendations and how to get started. We made sure to include tangible takeaways in each section so you can put the advice into practice. We hope the report inspires you to find ways to turn this era of change into an era of opportunity for your business.