MARKETINGRESOURCES FOR BUSINESSES NAVIGATING COVID-19
The COVID-19 pandemic has changed the way we all do business–and will for some time to come. You may feel a bit shell-shocked, wondering how to respond, what to change and even where to get started. We're here to help. During these unpredictable times, you can rely on us to be a source of knowledge, guidance, and support as you try new ways to market your business. From timely blog articles to our upcoming free webinar, we're with you every step of the way.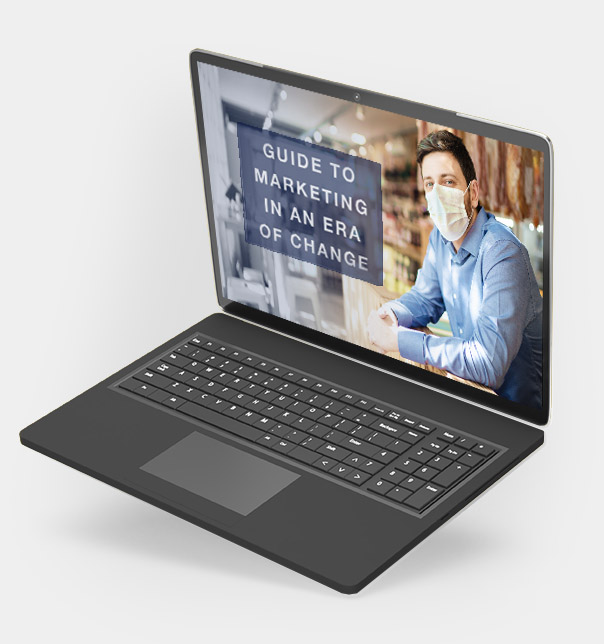 MARKETING IN
AN ERA OF CHANGE
What you'll learn form the report:
How brands have successfully responded to past crises
Marketing strategies to thrive in a post-COVID-19 world
Easy first steps to get started
Data-driven insights and recommendations
Enter your email address to access to full report.
Frequently Asked Questions
Q: Can you talk about some of the high ROI ads you would recommend investing in for companies running on very limited marketing budgets?
A: Great place to start is with paid search, especially capturing localized keywords and phrases that show "intent to convert." For example, a search for "new tires near Rio Rancho " on Google tells us the product, its quality and the location they want it from. If you can qualify as many of your target audience's attributes before the click, you can reduce your ad spend and increase your conversion rate.
Q: You mentioned using first-person data as a way to maintain share of voice on a limited budget. What is first-person data and how can we use it?
A: Your first-person data includes email addresses, phone numbers or physical mailing addresses people have given you. This data is important for a couple of reasons. 1. It's free. You don't have to pay a third-party to access it. 2. Since someone has willingly given it to you, they expect and want you to communicate with them. These customers are much more likely to convert than a cold audience that has never heard of your brand. Remarketing to them via email, social and other channels can show huge ROI.
Q: Can we start being funny again in our marketing?
A: The short answer is yes. Research has shown that people are ready for a break from all-pandemic, all-the-time messaging. Just be careful how you approach this type of marketing. Humor can be hard even under normal circumstances. It's even more so now. Levity and light-heartedness is great. Poking too much fun at groups of people or crass humor could come across as insensitive or tone-deaf.
Q: What if we don't have an ecommerce or online presence? Where do we start?
A: Shopify, Squarespace, Etsy or Amazon are all great options. Start small with a limited sku count. Choose things you know you can ship easily and readily. Choose items that have a bit of margin to play with in case you want to test promotional strategies. If you're a brand with a lot of complexities and you need help, find a great marketing technology company for help.
Q. We'd like to start testing our campaigns but it feels overwhelming. How can we get started to make sure we're getting the most of our ad spend?
A: Be patient, start small and increase slowly. Many businesses jump in to Facebook, spend $1,000 in a few days and then pause all ads. Choose one channel and set a daily limit that makes sense within your monthly budget. Then monitor ad spend and scale slowly. Try to make incremental increases of 1.5x your current spend. This can be done 2-3 times per week if results are positive.
Q: How important is real-time engagement and social listening?
A: It's incredibly important, especially now. Consumer sentiment is shifting rapidly, and social listening is a great way to stay on top of what your customers are responding to. Consumers are also looking for reassurance right now. Answering questions quickly, engaging in conversations and responding thoroughly will all help your customers feel confident in your brand's ability to meet their needs.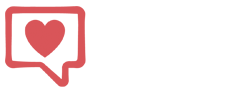 Write a note and watch love spread.
At Esparza, we were inspired as we watched the global community rise up to meet the COVID-19 challenge. That's why we created Love Notes. Love Notes is a site—to give you a little positivity, a connection with others and an opportunity to spread the love.

Send a note out to the world or someone special. Tell us how you feel. What scares you? What gives you hope? Then read a note from your local community—all those other souls stuck inside but still reaching out.
Talk To Us – We're Here To Help
Making a scene takes courage, strategy, insight and passion. It also takes a couple of clicks and some info in the form below to get started.