For any casino, a player's club is an integral part of operations with the potential to inspire loyalty, increase spend and reward repeat customers. As Sky Ute Casino Resort was planning for a casino-wide reopening following more than a year of pandemic-related shut-downs, they wanted a refreshed player's club brand identity to celebrate the reopening and welcome players back with a fresh face. The result is the new Sky Ute Aces Club.
A modern rebrand for Sky Ute Casino's player's club, formerly The Bear's Club. The Esparza team worked to evolve the Player's Club branding to a more modern, easy to understand concept that still works within the overarching Sky Ute brand. We wanted Player's Club membership to feel exclusive but attainable.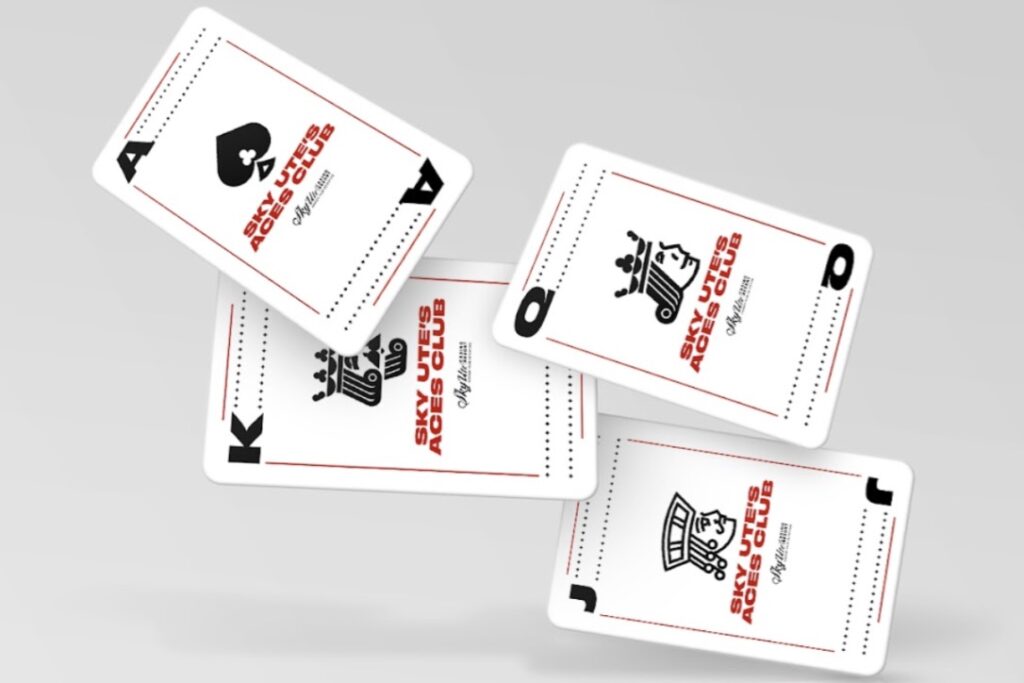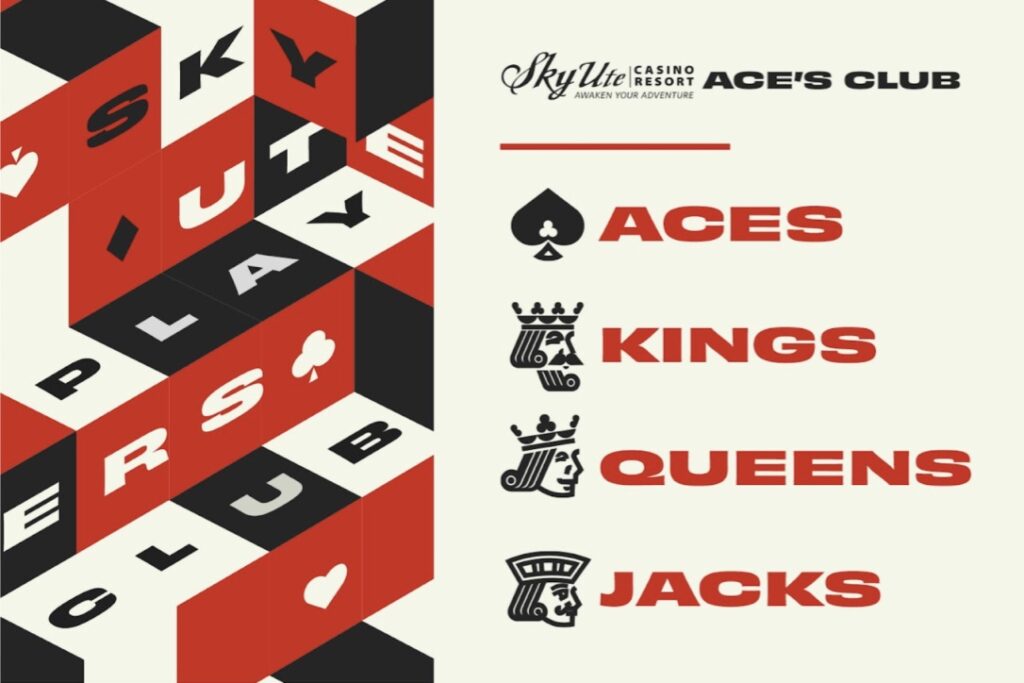 By modeling tier levels off of a deck of cards, we kept the visual language recognizable for a casino, while also taking our own sleek spin on a deck of cards with bold fonts and original iconography.
The concept was scalable across the deliverables made for the Player's Club, including brochures and membership cards in the form of actual playing cards. The rebrand has helped Sky Ute pivot their Player's Club into a new customer experience and has prompted more member attention towards tier levels and benefits.