Gold In Ideas

Most people know the majority of names surrounding top awards in the music, film and theater industries. Between the months of January and March every year, many Americans gather to watch these award shows. However, most people will struggle to name an award within the advertising industry. To better help people understand the major advertising awards, included below is a handy chart designed for you. This way, you'll now know what the heck your advertising agency is talking about the next time they proudly tell you they won an "Addy," or a "Lion," or a "Pencil."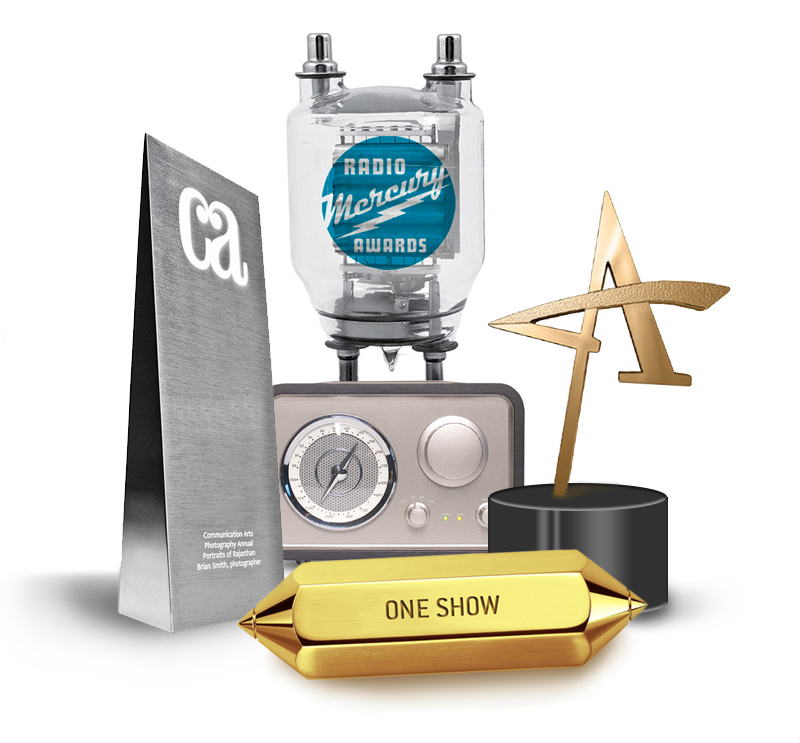 An agency should never create advertising work for the sole purpose of winning an award. However, when work they created for your brand does win an award, it demonstrates that whatever the solution was, it was best in its class.
As said best by Esparza's Senior Art Director, Craig Berry, "You strive to make work that wins awards because only the best work wins awards." In other words, work that is award-winning is not only great for an agency, but also for its clients. If the work your agency does for you wins awards, that means it has more than likely communicated your message in the most creative and effective way possible. Understand, awards serve a greater purpose than simply gratifying the people who receive them; they set a benchmark that all work can strive to achieve.
So the next time you wonder if winning an award is important, the real question you should ask yourself is: Wouldn't you prefer to work with an agency that crafts advertising that is worthy of an award?
Lastly, it is our honor to share with you the awards Esparza won at the 2017 local Addy awards ceremony about a month ago.
GOLD
Gold (Albuquerque 30) ADDY Award:
Sales and Marketing. Card, Invitation or Announcement Campaign
Client: Dialogue Brewing:
Title: Dialogue Coasters
Gold ADDY Award:
Elements of Advertising. Logo Design
Client: Dialogue Brewing
Title: Dialogue Brewing
Gold ADDY Award:
Local Only – Ideas That Didn't Fly
Client: State Fairgrounds
Title: State Fair Campaign
Local Only – Advertising Works
Client: Office of Substance Abuse & Prevention
Title: Dose of Reality
SILVER
Silver (Albuquerque 30) ADDY Award
Sales & Marketing. Direct Mail- Flat Campaign
Client: Arbor Terrace
Title: Lost Memories
Silver (Albuquerque 30) ADDY Award
Sales & Marketing. Apparel
Client: New Mexico State University
Title: 294 Days of Sunshine
Silver ADDY Award
Sales & Marketing. Direct Marketing & Specialty Advertising (printed or digital)
Client: Esparza Advertising
Title: Holidays From Around the World
Silver ADDY Award
Film, Video, & Sound. Single Spot :30 seconds
Client: Oppenheimer Funds
Title: Messy Room
Silver (Albuquerque 30) ADDY Award
Film, Video, & Sound. Single Spot :60 seconds or more
Client: PNM
Title: Energizing New Mexico
Silver ADDY Award
Film, Video, & Sound. Television- Local Campaign
Client: Oppenheimer Funds
Title: It's Time for a 529
Silver ADDY Award
Elements of Advertising. Logo Design
Client: Mission Graduate
Title: Mission Graduate