Welcome back to the Esparza blog. This week we're discussing a topic that's been top of mind for digital marketers and advertisers worldwide, the Apple 14.5 IOS update. The update is finally here and with it comes a host of new changes and challenges for digital advertisers. While Apple users might be excited for IOS update features like mask compatible facial recognition, what's sending the digital marketing world into a frenzy is three new app policies rolling out with the update, which will change third party tracking, ad attribution, and data sharing going forward — particularly on Facebook. Here's what you need to know about the IOS update, and how advertisers like us are gearing up for change:
Breaking down Apple's 3 Policy Changes
In response to increasing public and government scrutiny, and future regulatory requirements about data use for advertisers, Apple is rolling out 3 new policy changes. These policies will require all apps to submit information about data collection practices, and will require apps to ask users for permission to track them across third party apps and websites, with a prompt like this one: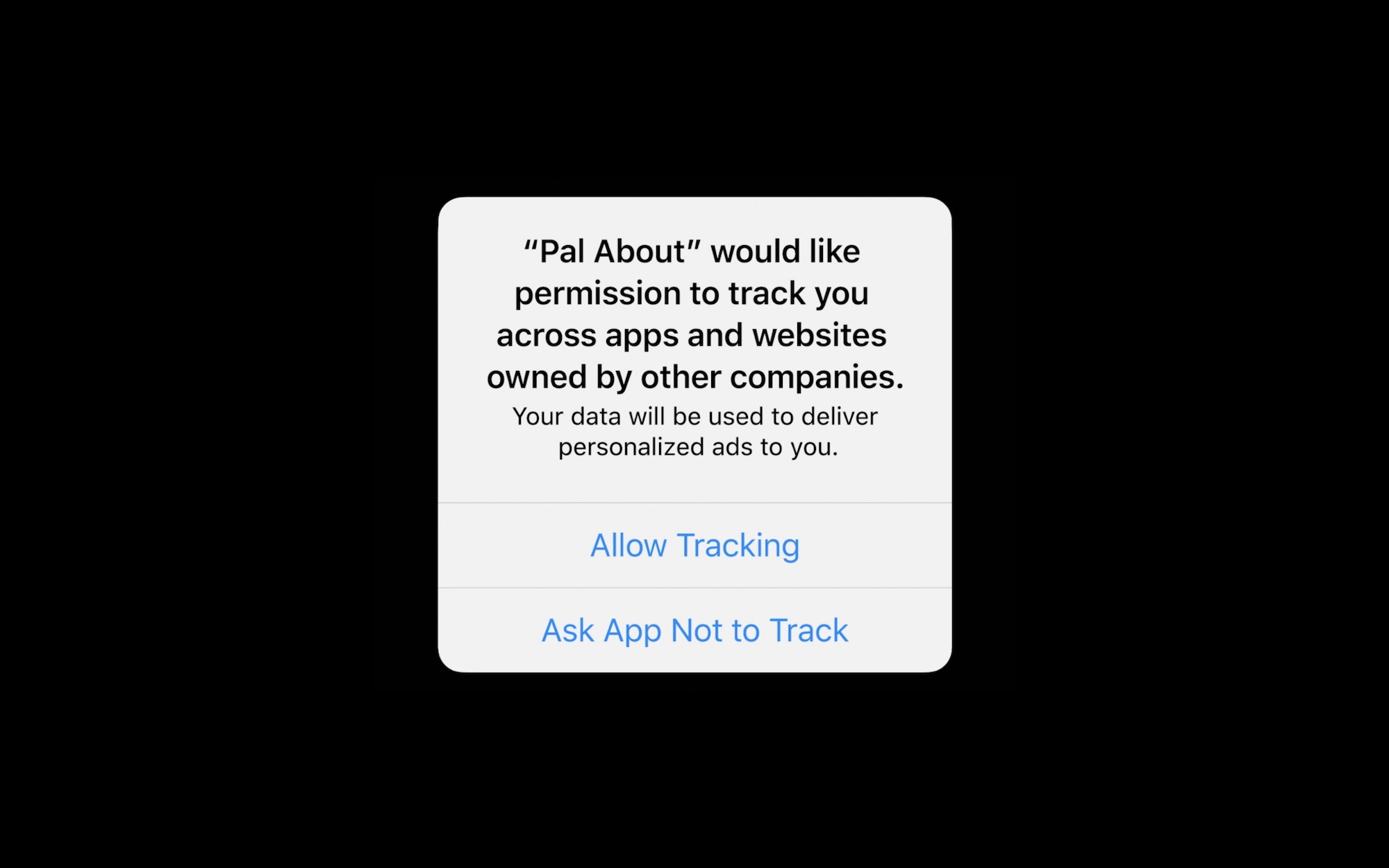 This could potentially have a large impact on ad platforms like Facebook which rely on 3rd party cookies, and may affect Facebook ad performance and reporting going forward. For example, if an IOS 14.5 user who has opted out of 3rd party tracking clicks on a Facebook ad and makes a purchase, Facebook will have a harder time counting the sale and attributing the sale to that ad. What percentage of IOS users will actually opt out remains to be seen, but experts predict it may be around 30% of users, which would be a huge loss of data for Facebook.
Along with these changes, Apple's framework for App and Mobile Web Attribution has shifted to the PCM (Private Click Measurement) protocol for web attribution. This protocol will significantly restrict data that can be shared across platforms. In the case of Facebook, this means Apple will delay sharing data from opted out users with Facebook (randomizing when that data is sent within a 24 to 48 hour window.) Facebook's Attribution window will also be cut down to abide by protocol, from 28 days to 7, and the number of conversion events advertisers can track on a single domain will be limited to 8 events.
How Facebook and Digital Marketers are Combating these Changes
To adapt to this new framework, Facebook advises advertisers verify all client domains with Facebook, prioritize which 8 events to track, and switch to a 1-day view and 7 day click attribution window. Facebook has also rolled out Conversions API (CAPI) – server-based tracking that will allow web events to be sent from client servers directly to Facebook. Instead of just relying on browser pixel events, CAPI essentially serves as a direct bridge between servers and Facebook, allowing advertisers access to data like clicks, views, and purchases even when cookies are being blocked. You can read more about this larger trend towards server-based tracking here.
In upcoming months, we will see how these changes actually play out insofar as how they affect ad performance and attribution. Facebook in particular will continue to roll out new features and updates in response to the IOS update, and this will undoubtably accelerate a trend towards alternative means of ad measurement in the digital industry. As for all of us at Esparza, we'll be closely monitoring our ads and watching from front row seats as the battle between data sharing and user privacy rages on.