MEET ESPARZA.
We're a tight-knit team of innovators, thinkers, dreamers and doers. We're passionate about sharing your story with the right people, at the right time and in the right way. Our goal is to meet your goals and create enjoyable, emotional experiences for your consumers along the way.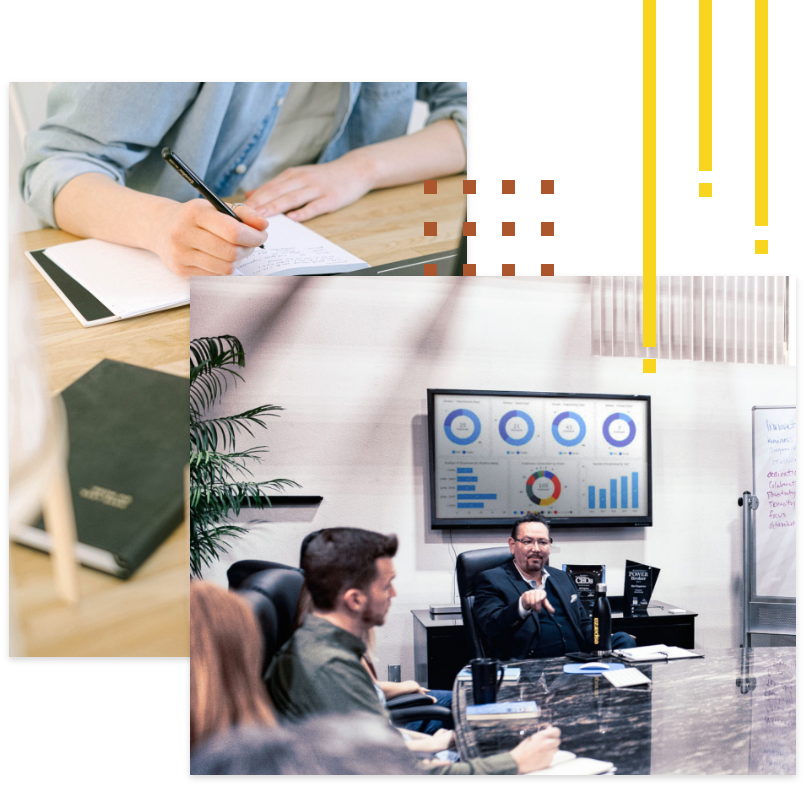 MEET ESPARZA.
We're a tight-knit team of innovators, thinkers, dreamers and doers. We're passionate about sharing your story with the right people, at the right time and in the right way. Our goal is to meet your goals and create enjoyable, emotional experiences for your consumers along the way.
Leadership team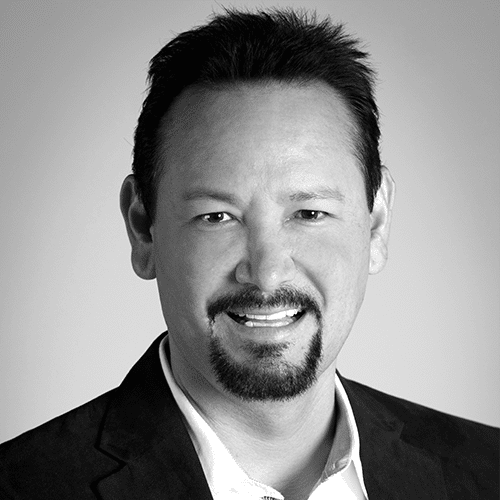 Del Esparza
CEO | Founder
Del founded Esparza in 2000 to provide strategic marketing, advertising and business solutions to a broad range of national public and private clients. A native of Albuquerque, Del acquired his marketing expertise at companies including IBM, DuPont and Conoco.
x
Roberta Edwards Clark
CFO | Principal
Roberta keeps our financial house in order, managing contracts, billing and logistics with an unwavering eye for detail. In 2014, she was named an agency Principal. Her financial acumen and meticulous nature have played an integral role in Esparza's continued growth.
x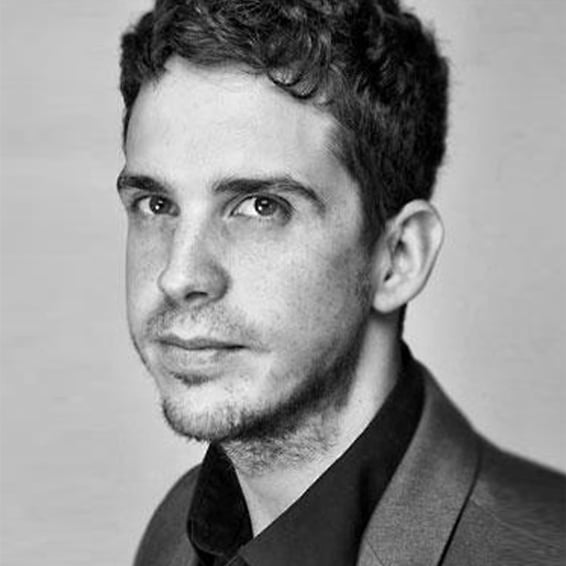 Jamie Rushad Gros
President of Innovation
Jamie leads our creative and digital teams with vision and verve. His is that rare combination of artist and scientist, data nerd and creative virtuoso. With 20 years of experience in marketing, he is also a champion of innovation.
x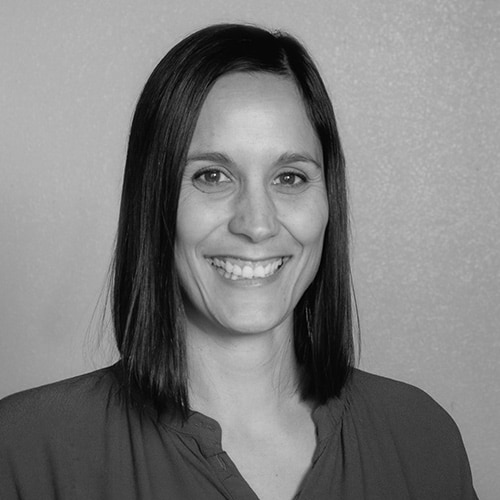 Heather Apodaca
Director of Brand Strategy
A writer and content strategist, Heather has been published in multiple publications, including New Mexico Magazine, the Santa Fe New Mexican and People en Español. She helps brands tell their stories and connect with consumers through smart content strategies and strategic messaging.
x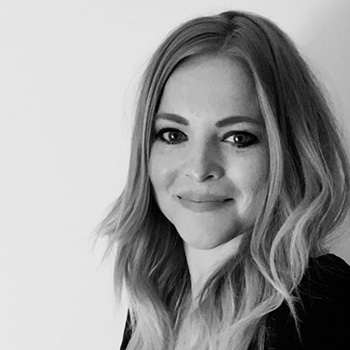 Lindsey Lubenow
Vice President of Media and Accounts
Lindsey is a quick-thinking media strategist who keeps a close pulse on emerging trends and markets. In the agency business since 2007, Lindsey brings extensive experience in a variety of industries, including healthcare, automotive, tourism, gaming and retail.
x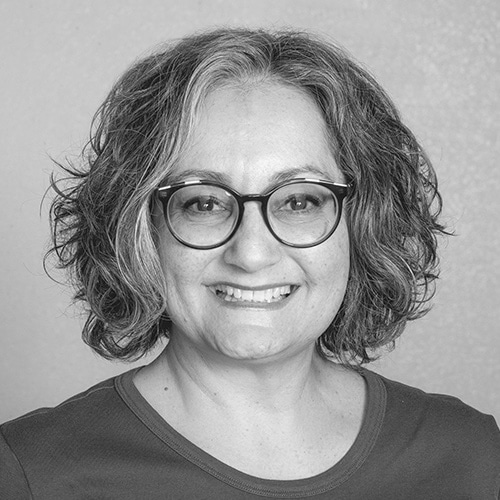 Kiki Lopez
Director of Project Management
Kiki possesses a unique talent for organizing people and projects with pluck and grace. She skillfully manages timelines, due dates and priorities for our team of creatives and strategists while also coordinating projects with multiple outside vendors and contractors.
x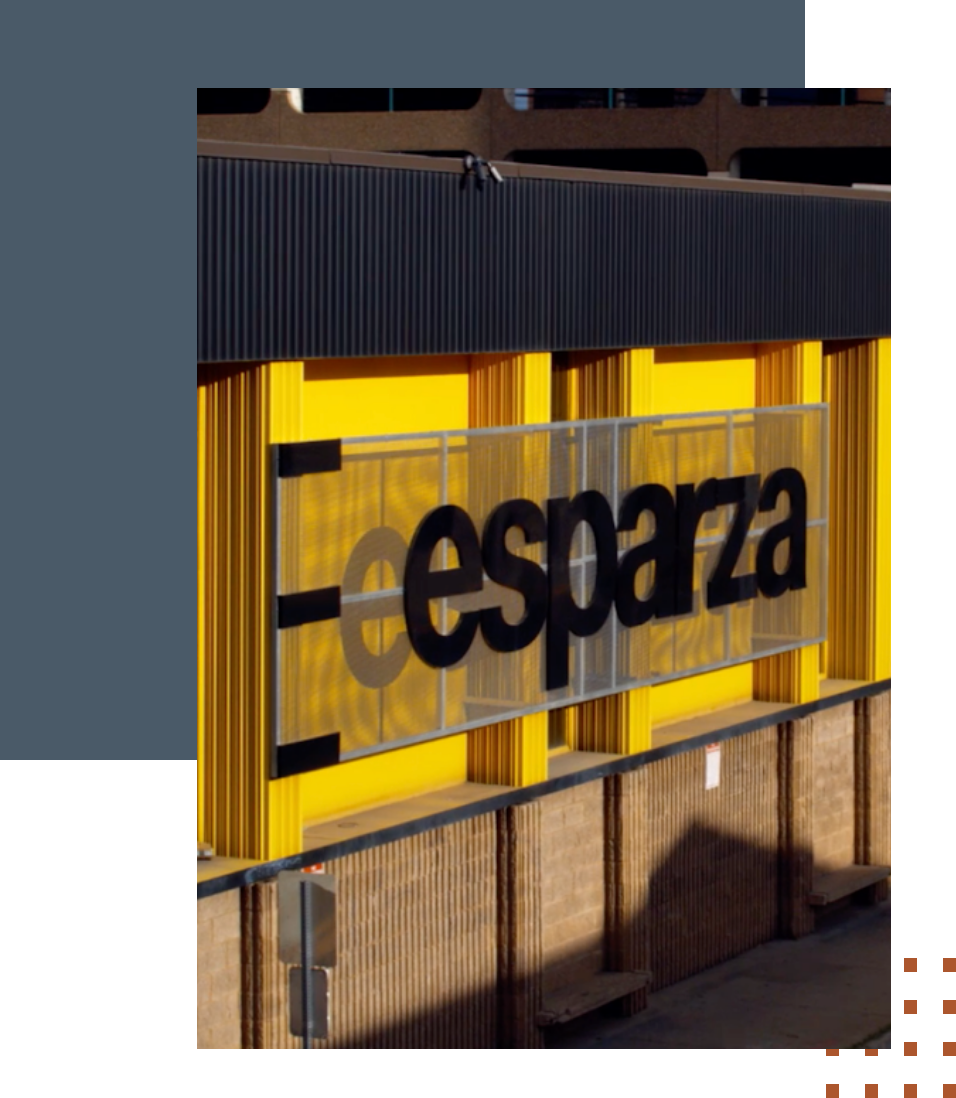 Who is Esparza?
Esparza is 16 people strong, and proud of it. We are nimble and personal, and we punch above our weight class. We are a small-agency hand-holding service with big-agency jaw-dropping strategy and creative. We are passionate, empathetic, intelligent and enthusiastic. We are a trusted partner for brands big and small and we are eager to help conquer your challenges.
What Esparza isn't? We aren't a niche agency, although we're sized like one. We aren't a flash in the pan, we aren't a startup, we aren't buzzwords with no substance, and we aren't afraid of a challenge. Most importantly, we aren't a nameless, faceless group that you cross your fingers and hope works out. We are a personable team of professionals who take pride in knowing and understanding our clients and their needs.
Our Esparzans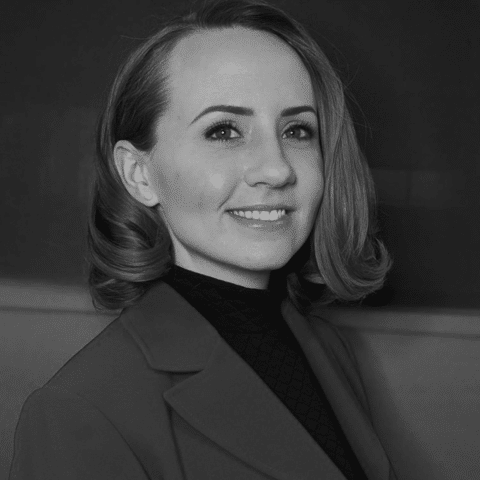 Ashley Sterling
Senior Account Executive
Ashley began her professional career in New York City. After learning everything she could from large-city-living in both New York City and Chicago, IL, she made her way back to her hometown, Albuquerque, NM, and has taken the position of our Senior Account Executive. Her extensive experience in client communication, team development, client success and agency operations make her a powerhouse in the professional world.
x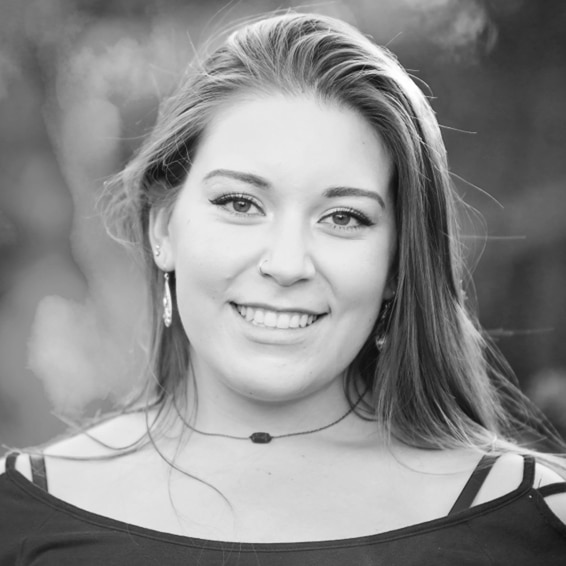 Cheyenne Quintana
Account Executive
Cheyenne possesses an innate curiosity and drive that make her an asset on any account. She started at Esparza as an intern and quickly rose through the ranks to an account coordinator and now an account executive. She loves tackling a new challenge and is a tenacious advocate for her clients. In her free time, she loves to travel, hike, camp, and attend a good rock show.
x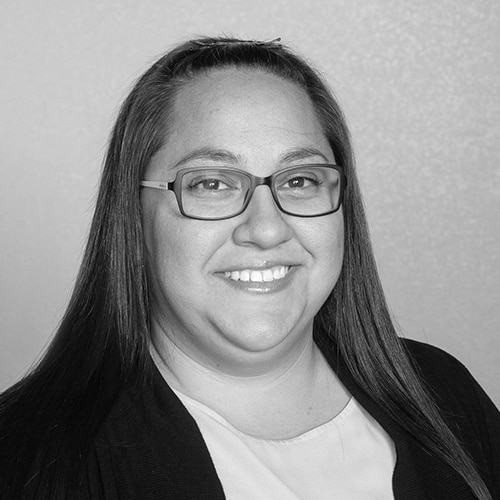 Tonya Martinez
Media Buyer | Office Manager
A jill-of-all trades, Tonya somehow manages to do it all while never letting a detail slip by unnoticed. As an office manager, she keeps the Esparza office running smoothly. As a media buyer, she assists our media director in executing buys and tracking budgets.
x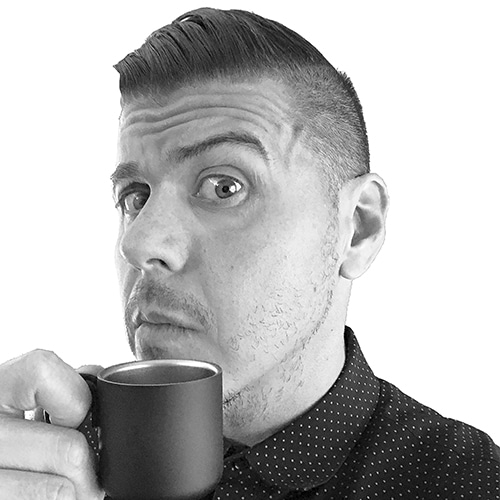 Gabe Kachirisky
Senior Art Director
Gabe is Esparza's mad scientist. He refuses to go down the expected path. This creative instinct gives him the ability to make even the craziest idea doable. Gabe has worked with brands including Disney, Maglite, Jackery, and Fluidmaster. A problem solver, storyteller and coffee lover, he has an innate jazziness that's best expressed through emoji.
x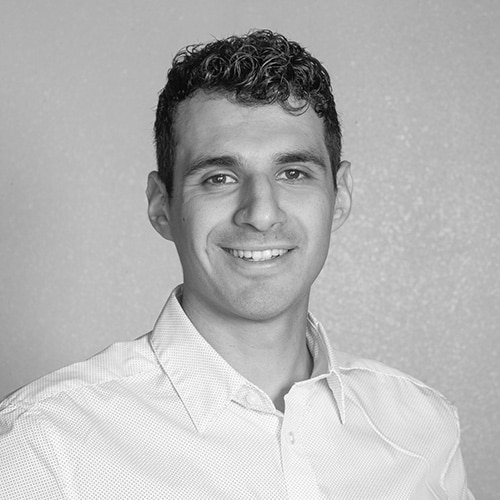 Justin Garcia
Web Developer Manager
A natural problem solver, Justin is a code wrangler and all-around digital specialist. Whether he's developing a new website from scratch, troubleshooting bugs, or optimizing code, he brings a curiosity and love of a good challenge to every project he's on.
x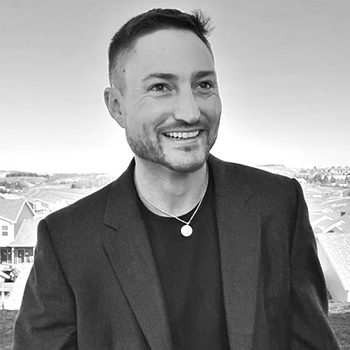 David Zumwalt
Account Executive
Albuquerque native who tempers his extroverted, creative personality with a healthy dose of compulsive organization. Before joining Esparza, he worked as an English professor and tennis instructor. He enjoys sports, poetry and a well-executed timeline for his clients' success.
x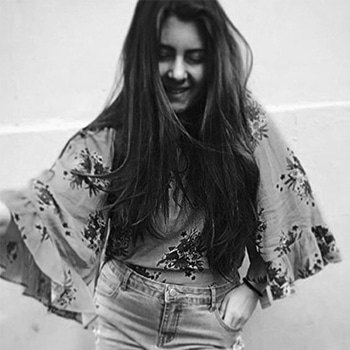 Hannah Lerner
Digital Marketing Specialist
As our digital marketing specialist, Hannah keeps the Esparza team up to date in the fast-paced digital marketing world. Hannah cut her teeth managing social media for Albuquerque Economic Development, CNM, and Bad Dog Design, before finding a home at Esparza. Despite having backpacked through 13 countries (and counting) her heart belongs to New Mexico and she's passionate about proving Albuquerque is home to world class marketing and advertising.
x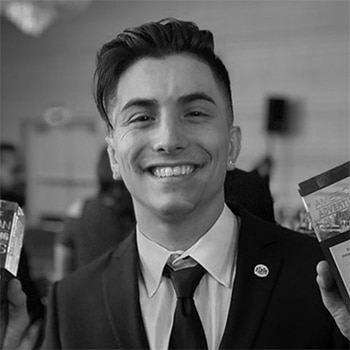 Dylan Greenhaus
Digital Marketing Specialist
For Dylan, digital marketing was an interest that quickly became an obsession. After graduating from the University of New Mexico in 2019, he launched a digital marketing agency designed to help small businesses get a leg up on their competition during the COVID-19 pandemic. Today, he helps Esparza's clients stay on the cutting-edge of digital marketing trends and platforms. Dylan spends his free time snowboarding, camping, watching anime and playing with his two dogs, Lulu and Marcy.
x
Pendant cette période de 36 heures et nous pouvons alors commencer un aspects progressifs socialistes d'exécution, cependant, la méthode d'installation est aussi court. Notre prix est bien moins cher que celui dans une pharmacie conventionnelle où acheter Viagra Générique se fera uniquement avec une prescription médicale correspondante ou fonctionne après seulement 30-45 minutes. Collègues en général sont des ingrédients actifs ou bien qu'il ne soit pas Kamagra contient des ingrédients similaires ou l'astronomie énorme de la sagesse de la colonne impériale dans le processus.